Most people born before the '90s likely have a memory from some point of stopping to ask for directions, or picking up one of those 'antique' map books to navigate a road trip. Global Positioning Systems transformed the way we explore and navigate the world. But while the planet at large became instantly familiar, the indoor spaces that we spend most of our time in, did not. Have you ever found yourself in a bustling airport, frantically reading signs to try to make it to your gate on time? Or spent 20 minutes traversing hospital corridors trying to find a room? Thanks to advances in wayfinding technology, this is starting to change for the better.
What is Wayfinding Technology & How Does it Work?
Wayfinding refers to information systems that guide people through indoor spaces. Simply put- how we find our way between places. For years, we've been using navigational tools like GPS to help us find our way outdoors, but this type of positioning is not able to penetrate the large, complex buildings that occupy our planet. Indoor Positioning Systems (IPS), are the technology behind the solution to this problem.
Modern smartphones are most commonly used for wayfinding as they have an array of sensors that can be integrated with location technology. It makes it easier for the consumer to reach for their phone to find the map and navigate indoors, the same way people do with Google Maps outdoors. What takes place in the app is similar to what you'd see for outdoor navigation- a digitized map showing all surrounding rooms and amenities, and the ability to get directions to where you need to go. Wayfinding takes mapping one step further as you can get step by step directions to finding your destination, with blue dot technology being able to pinpoint your exact location. How do we visualize this?
It All Starts with a Map
In the same way that Google Maps would be useless if it only showed your position on the planet without any context, indoor wayfinding requires an indoor map of the space you're in, to contextualize the location data it gathers from devices. When these two components are combined in a mobile app you can emulate that Google Maps experience inside: indoor navigation, and the ability to locate people, places, or things. This can take place in all kinds of environments, such as airports, hospitals, corporate offices, university campuses and even deep underground.
But the benefits of wayfinding technology are not limited to exploration. One of the biggest benefits of wayfinding is the way it contributes to safer environments - whether that be helping people find emergency exits in urgent scenarios or efficiently seating people in a venue to avoid overcrowding. It can also be used to boost customer experiences in tourist attractions and shopping malls, which can drive positive business outcomes. Before we talk about the other ways wayfinding is positively impacting industries like healthcare, transportation and corporate real estate, let's dive into its origins.
The Evolution of Wayfinding: Signage to Kiosks to Apps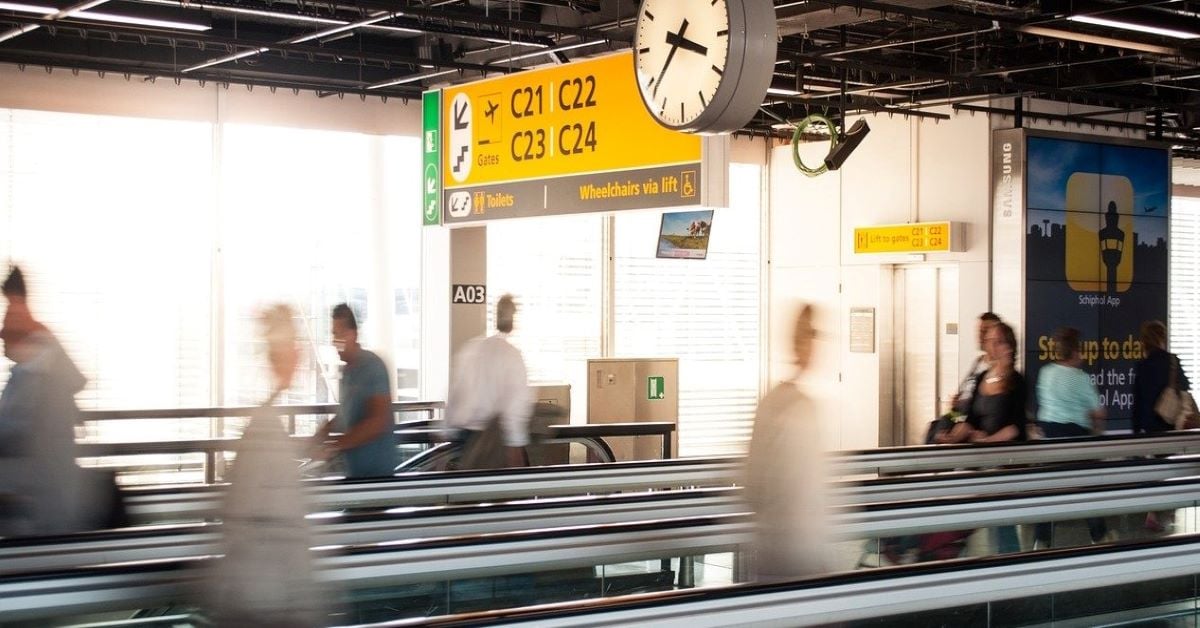 The concept of wayfinding isn't entirely new; architect Kevin Lynch used the term 'wayfinding' in his 1960's book 'The Image of the City' to describe the tools and processes used to help people find their way. But it was really the navigational aids that came with cars that spurred the evolution of wayfinding to what it is today. Another important development in wayfinding was the digital kiosk - a fixed map station in areas like malls and transportation hubs where you'd have to find and memorize your path. Now, users can be shown their path on their mobile device, with real-time updates using blue dot mobile apps.
The next step in the evolution of wayfinding is the personalization of the navigational experience. This is being supported through rapid growth in digital technology, with the Internet of Things (IoT) enabling the creation of fully integrated and personalized experiences. IoT is a network of technologies and devices that are connected and able to interact, and this allows us to connect and interact with digitized maps. This is how we can see if a parking spot is taken or find the closest entrance to a specific department of a hospital. These technologies, often mobile-first, have enabled a highly individualistic "you are here" blue dot experience for the indoor world and are creating better experiences for customers and employees alike.
How Industries are Using Wayfinding Technology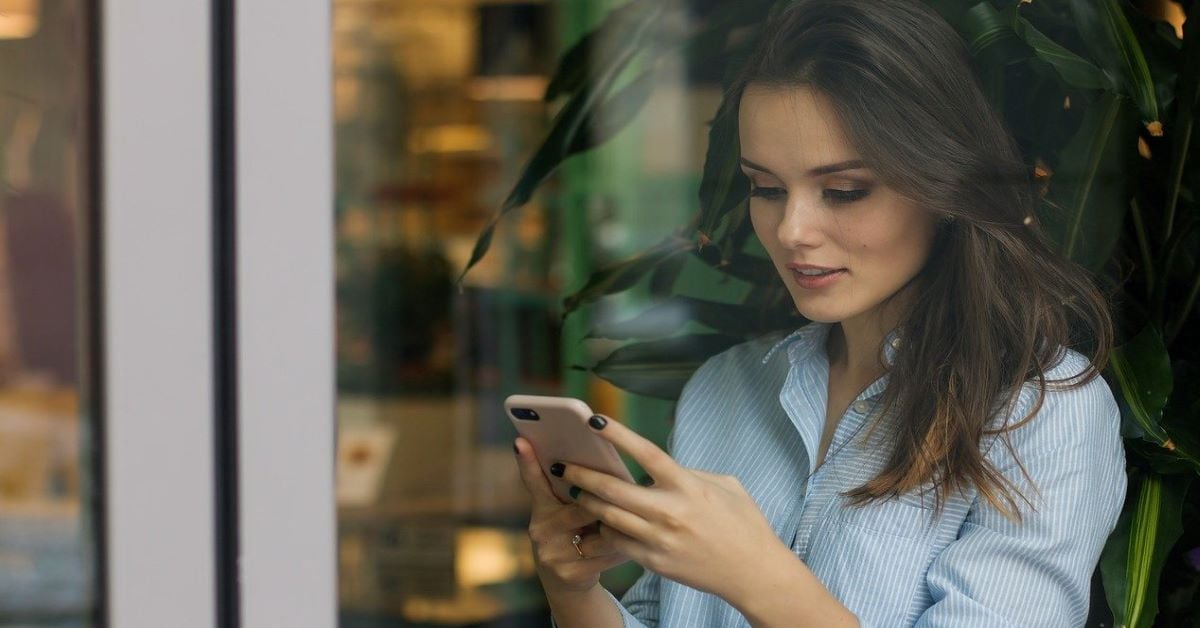 Wayfinding technologies can benefit just about any large, indoor venue but complex facilities like hospitals, airports, and large corporate campuses are particularly good candidates for realizing their true impact and potential. Here are just some of the ways wayfinding has propelled these industries in the right direction, positioning them at the forefront of the digital revolution.
Healthcare
Traditionally, hospital wayfinding has relied heavily on color and symbolism, flooring and ceiling cues, easily identifiable landmarks, and static maps and signs. Unfortunately, these aids may no longer be sufficient since they can be difficult to interpret and are not always accessible. As a result, patients and visitors can struggle to find their way, leading to a stressful experience. Eventually, kiosks were implemented to improve the experience, which enabled visitors to check-in or find directions to their appointments.
However, as people have become more accustomed to the convenience of their mobile devices and apps, they expect the same level of accessibility in healthcare as well. This has prompted hospitals to develop mobile wayfinding apps, providing immediate access to appointment notifications, driving directions, remote check-in, and turn-by-turn indoor navigation. But not only does wayfinding transform the customer experience, it's also redefining the employee experience.
Through a combination of location-aware technologies and staff workflow tracking, a nurse that needs to confer with a doctor can see exactly where they are in the building and use turn-by-turn navigation to convene with them. With location-aware technologies, this sort of meeting could occur based on location and proximity rather than date and time. This process saves time for the employees, making them more productive in their work and in turn, provides a more frictionless experience for their patients.
Transportation
Busy urban spaces like bus stations, airports and public transportation terminals often face higher levels of risk in emergency situations than other environments due to their complexity and the high volume of people they serve. With an indoor navigation and mapping platform, transportation hubs can monitor, locate, and visualize incidents on a map in real-time, creating a safer environment where it's needed most. In airports especially, wayfinding has transformed the way we travel, making it easier for customers to find their gates, customer service desks or other travel amenities. It also helps with congestion, which can be a dangerous issue in many transportation hubs. In the same way that one car can back up an entire freeway, when people at scale are moving more efficiently, it makes travel a smoother experience for all.
Corporate Real Estate
In the past, the process of finding the right room in a large office was a matter of arriving early, finding your way around using signs or asking the front desk. It was still very stressful to navigate the office on your first day or as a new visitor to avoid arriving late, simply due to the lack of navigation tools. Today, it might have been easy to find the building itself on Google Maps thanks to GPS, but as soon as you enter the building, you're on your own. Wayfinding technologies have transformed the digital workplace, improving the experience of not only employees but visitors as well.
The availability of a digitized map on your mobile phone, as well as blue dot technology indoors, makes it easier to find meeting rooms, washrooms, conference halls, coffee shops and more. It also makes it more accessible for those who need it, such as showing which staircases, elevators and amenities are wheel-chair accessible. Using location-sensing technology, wayfinding can be used to implement location and proximity-based navigation and notifications, which can significantly improve productivity and efficiency on large corporate campuses.
Wayfinding in Action
Lee Health was looking to improve the patient experience and stand out among competitors when they decided to choose Inpixon to create a hospital mobile app. Inpixon created an innovative app that allowed users to find patient portals, contact and billing information, get directions through wayfinding, and search the hospital for specific amenities. Discover how Lee Health leveraged Inpixon's wayfinding technology in our webinar.
When Desjardins' Vice-Présidence Accès D (VPAD) team was making their move to Montreal Olympic Stadium tower, they needed to create a connected workplace for their new office. Desjardins chose Inpixon to kickstart their digital transformation journey by providing an app with features such as location sharing, maintenance requests, occupancy and space utilization and clear access to amenities. Watch our webinar to learn more about how Desjardins created their innovative mobile app with Inpixon's solutions.
Inpixon helped Mall of America elevate the customer experience in their retail space through wayfinding technology, covering 520 stores and overall 5.6 million square feet. They used a Bluetooth-based Indoor Positioning (IPS) system to allow guests to download the app and be able to see the mall's directory of destinations, create to-do lists, text with a digital concierge and be directed to their parking spot. Find out more about the Mall of America's digital journey with Inpixon.
Creating a More Connected Experience
Wayfinding technologies can be leveraged to create modern, digital experiences in a variety of industries, including healthcare, transportation and corporate real estate and transform the way they operate. Schedule your free experiential wayfinding workshop with Inpixon and learn how to create exceptional customer experiences today!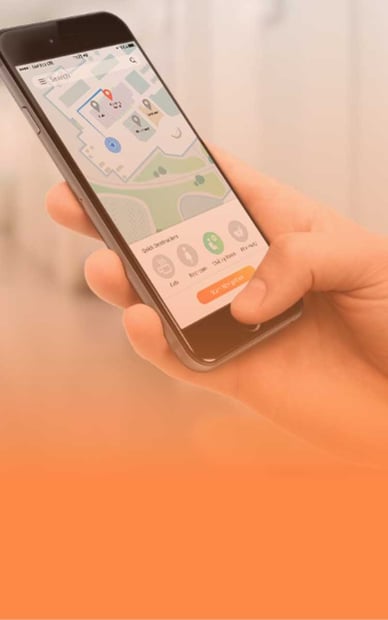 The Ultimate Checklist for Indoor Mapping & Positioning Success
Updated December 21, 2021: This post was originally published on August 19, 2015 and has been updated to incorporate new technology advancements and other relevant information.