Why Successful Companies Are Expanding HQs
A company's headquarters has become much more than just office space - it's the heart of the organization's digital transformation. According to Bisnow, one of the biggest trends in commercial real estate in 2019 is an increase in industry wide "PropTech" [property tech] adoption, where we'll see more real estate firms leverage technology, tools, and innovations to introduce the digital transformation dream through the office(s) themselves.
With these new spaces, companies are projecting a compelling brand image, keeping up in the race to digitize and update the workplace, creating the right environment for showcasing new products and last but not least, making a very significant real estate investment. Tax incentives, larger hiring pools and better business opportunities help too.
This is happening a lot in Silicon Valley. Although some companies, especially smaller ones, are choosing to move to other markets, according to a Savills Studley Report for Q3 2018, "IPOs and venture capital funding certainly still put the Valley on top … For now there are no imminent signs of a slowdown". Notable firms on the move within the Valley include Nvidia, Roku, Bloom Energy, and many more.
"A company's headquarters has become much more than just office space - it's the heart of the organization's digital transformation. @TheCXApp"
To understand why these firms are making a move or expanding, you have to consider each one separately. For instance, Amazon kicked off a move in one of the most high-profile events last year, intending to find a new location for its HG2 headquarters. It was highly-publicized, with the results still heavily debated among pundits and analysts.
In the end, Amazon settled for two sites: New York City and Northern Virginia (near Washington, DC). The breadth of the project is downright alarming: this move will span between 15 to 17 years and cost at least $5 billion. Collectively, the two sites will require 8-million-square-feet, housing up to 50,000 employees — 25,000 each.
Why? The company wanted to make its mark outside of Seattle, its original home.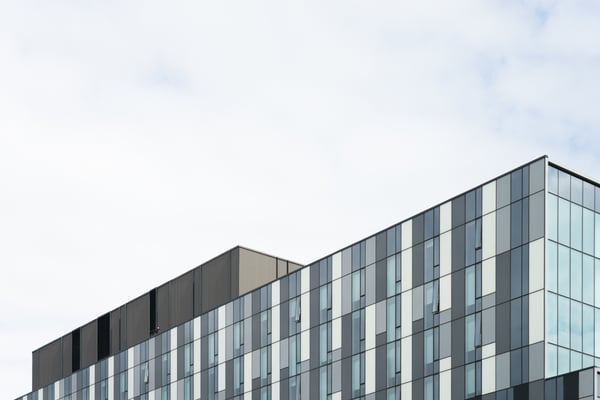 Here are some other high profile companies making the move and/or expanding their commercial real estate footprint.
Google
Currently, Google has plans to expand its operations to New York City, where it will be developing a new campus in Hudson Square. The plan is to boost its NY-based workforce, increasing to over 14,000 strong. The motivation here seems to mirror that of Amazon.
Back home, Google is also growing the Mountain View campus with an 18.6-acre expansion. The new structure will include a unique "tent-like canopy" - going against Google's penchant for conventional designs. This is a big visual clue: it seems that associating the Google brand with an impressive property is at least one reason for the change.
Micron Technology
Semiconductor manufacturer Micron Technology is leaving Milpitas, CA and plans to lease a three-building office center in North San Jose. The company is planning to boost its workforce, which means tapping into the skilled help of San Jose.
Micron's President and CEO, Sanjay Mehrotra, explained the motives behind the move. "We will be able to provide a great facility for all of our engineers; it will give us room for expansion. It will place Micron as a prominent brand and a prominent force in Silicon Valley and help us attract future talent to the company."
This statement highlights a powerful motivation to move: "room for expansion". Space is needed in both a physical sense, as well as in terms of a clean slate where the company can design the workplace in order to influence the flow of future business processes.
HPE
HPE is moving from Palo Alto to San Jose; both Silicon Valley cities.
According to Nick Gunn, Senior VP of Global Corporate Services at HPE, the company is "excited about the opportunity to create a purpose-built workspace and customer briefing center that can accommodate more of our people together at one site, and allow for growth and expansion." The emphasis on a customer briefing center signals a focus on how physical spaces impact sales by creating memorable experiences for visitors.
Nvidia
Over the last year Nvidia opened up a new building called the 'Endeavor' in Santa Clara, totaling over 500,000 square feet of office space designed to inspire employees to work, play, and interact. The vision was to create a more holistic campus vision rather than a string of buildings that made up the Nvidia headquarters. In other words, this is an expansion fueled by a employee-experience mission.
Phase two will encompass 750,000 square feet and accommodate an additional 1,000 Nvidia employees in the 'Voyager'. A third and final building is still slated for construction to continue the growth of the company.
Roku
Roku is also expanding within state borders, moving shop from Los Gatos to San Jose. Why the big move? Apparently, the leased space in San Jose is twice what the company previously had in Los Gatos.
The company is setting up residence in one of Silicon Valley's newest developments, the Coleman Highline. This project is designed to be a vibrant, mixed-use property featuring commercial, residential and retail spaces, as well as a hotel, dining amenities and access to public transit such as a future BART station. Choosing the Coleman Highline after lengthy deliberation signals that Roku is considering the long-term satisfaction of its employees. After all, a strong EX program is easier to execute in a top-of-the-line space.
Splunk
Splunk Inc, the big data analysis company based in San Francisco, is expanding its San Jose footprint. The company is adding to its presence in the renowned Santana Row by pre-leasing 301,000 square feet of office area in a building currently under construction.
According to the West Coast COO of Federal Realty Investment Trust, "Santana Row's mixed-use live-work-play environment and amenities coupled with its superb Silicon Valley location have become an integral part of Splunk's culture - providing significant advantages in employee recruitment and retention as well as employee productivity and satisfaction".
Calix
Calix, the global provider of cloud and software platforms, is retaining its original office space in Petaluma, California but it will also be expanding into north San Jose. The company wishes to boost its ranks and also tap into the growing talent pool of San Jose.
"Calix's new headquarters building totals 65,000 square feet and can accommodate in excess of 300 Calix workers, which means the company will be able to more than double its staffing levels in north San Jose." Clearly, this company is thriving and the expansion is meant to help maintain that competitive edge.
Tech heavyweight Nokia is combining its current Sunnyvale and Mountain View offices by leasing an entire four-story office building in a new development in Sunnyvale, CA.
The new 50-acre business park, "Pathline Park" is located near other giants such as Apple, Google and LinkedIn. There's a lot to be said for being in the right place - Nokia wants to be anchored firmly in the middle of all the action.
Apple is building a brand new campus in Austin, Texas. The plan is to accommodate 5,000 employees upon its opening, with an eventual growth to 15,000 total. The new Austin location will be built less than a mile from its existing facilities that already service 7,000 employees.
The tech giant already boasting over 1,000 employees per state across 16 states has identified other areas of particular interest - such as Seattle, San Diego, and Culver City. These cities are noted talent centers. Clearly, finding the right people is a current top priority at Apple.
Microsoft is actually already in the middle of a multi-billion dollar campus expansion as part of a large-scale redesign of its Redmond, Washington headquarters. The plan is to add nearly three million square-feet across 72 acres within its existing 500-acre property.
The modernization of their campus will give office space a more contemporary feel that is conducive for a collaborative work environment. This gravitation toward more communal offices fosters an open, efficient culture rooted in cross-company transparency.
Lessons From These Developments
These big players in tech are all investing in larger, more impressive properties. At first glance, this seems to be part of a branding effort, as physical location is becoming representative of the corporations' overall stature and reputation. But that's not all.
Expanding into new spaces as well as retrofitting old ones satisfies a desire to keep pace with developments in technology. The workplace of the future is going to quite different: digitized and more connected. With the help of AI, IOT and mobile platforms, corporations are going to gain great insight into how physical interactions shape business outcomes.
These changes are driven by digital transformation. The successful organizations of tomorrow will understand how to integrate physical spaces with digital technology in order to deliver outstanding experiences for both customers and employees. We suspect the firms discussed here are getting a head start: the focus is clearly on EX, design and lots of room to grow.