Event tech needs to support both on-site and virtual attendee experiences and transition seamlessly between them for better event engagement
Events have changed. Starting with the now, 3 months from now, and 3 years from now - event experiences need to account for the off-site, the on-site and the mixed use journeys event attendees will be taking.
We've seen some success in virtual events and certainly some lessons learned. But even as virtual event strategies grow and refine themselves, they can never - and will never, replace live events.
Now, some attendees are rightfully unsure of when and how they will immerse in large, public, crowded spaces. And some of us are ready just to have some type of in-person human connection.
As businesses continue to evaluate the best path forward for global and corporate events, customer meetings and the like, there is one thing you cannot avoid: and that is the hybridization of events.
You need to keep your virtual audience engaged.
Continue to provide immersive on-site experiences (even 'touchless' ones)
And provide the technology that can power both and either path.
It's at once overwhelming and achievable.
The best event technology should already be built to support an on-the-go event experience, so it shouldn't really matter where they are located to be able to provide that level of connection to all event attendees. The kicker is - where and how do you engage with the virtual audience to make it closely match that in-person experience.
Considerations For Supporting Seamless Transition Between On-site and Virtual Events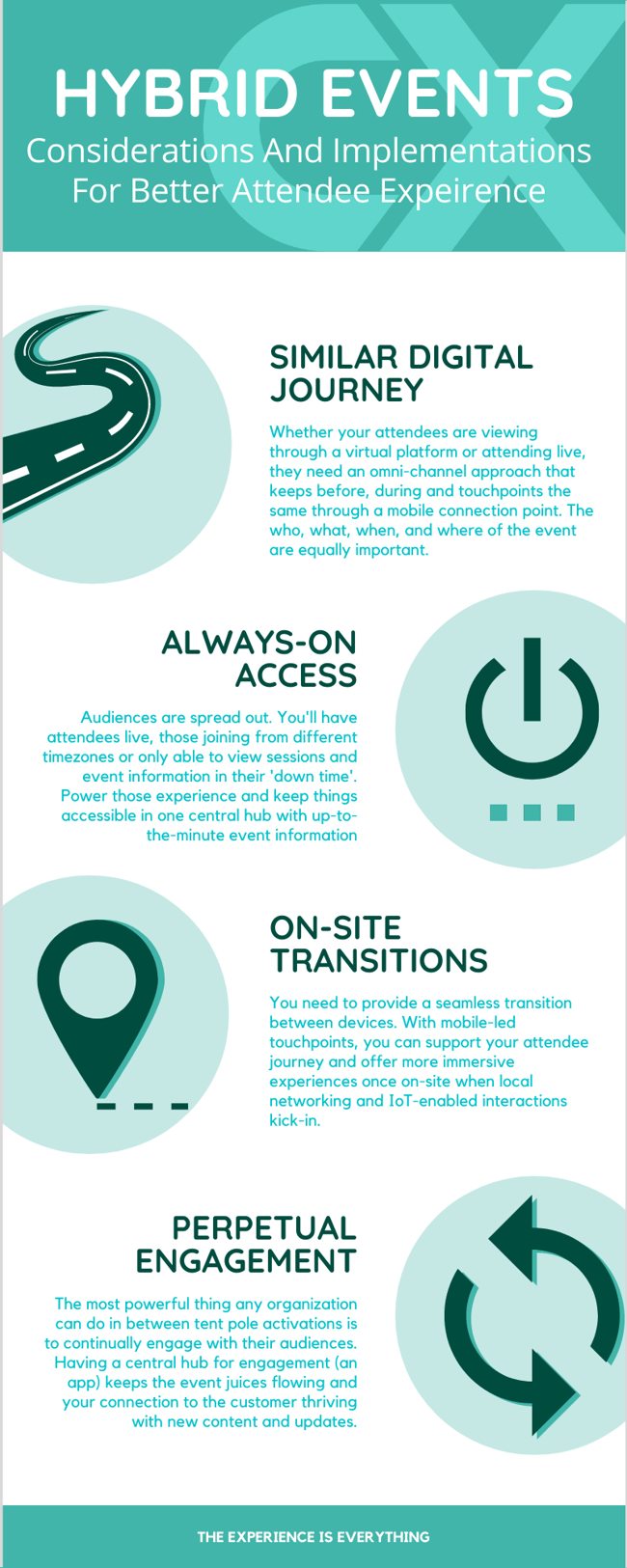 Looking for a comprehensive event solution that offers live streaming, mobile app access, and ongoing engagement. Book A Demo!