Creating Perpetual Engagement in Your Online Communities
Content is the key driver for multitudes of interactions across the web. Think about it. On social media, you share content with friends, family and colleagues, and your "followers" get an opportunity to weigh in. On a personal or company blog you share content with your audience, hoping to drum up engagement, shares, and comments. Even a solid advertising and promotions strategy relies on modern forms of "content" such as marketing videos, adverts and more.
Content is the single most important factor of a solid engagement strategy. And yet, many marketing professionals tend to forget about the emotive push it creates. Ultimately, they want customers to embark upon a journey without offering a push to propel them forward. They want something for nothing.
The world doesn't work that way, however; it never has. You get back what you give, in essence, so the amount of time and investment you put into the content you deliver correlates with the engagement you'll see. You could effectively refer to it as a content engine, one that promotes perpetual and sustained engagement. But what does it mean exactly, that idea of 'perpetual engagement' that keeps customers coming back and participating? How do you truly achieve such a thing?
Why Does Perpetual Engagement Matter?
Most people like to think of engagement—or the act of building a relationship with your audience—as being confined to just a few small moments, like during a meeting or event. In reality, true engagement is about those moments and everything in-between. What about the times when you're not interacting directly with your audience, a time when they are forging their own path or doing their own research? You want to be on their minds and ever-present, even during these moments, anyway.
This is where the concept of creating conversations with your customers and audience comes into play. By keeping your customers engaged, even when you're not physically with them, you're kickstarting a conversation or experience, if you will, that is perpetual in nature.
Longtail marketing and "content moments" are the best way to engage with your customers at every step of the way. This is because the content itself comes in many forms, shapes, and sizes. It's not just a block of text in a blog or a picture of a product on a page. It's so much more than that.
Content is the driving factor or element that will keep your customers informed, entertained, and curious about your business offerings or services. Did you know that 12% of internet users—aged 16 to 64— have paid for a subscription to an online magazine or news service? They want regular content and that level of engagement so much they are willing to pay for it.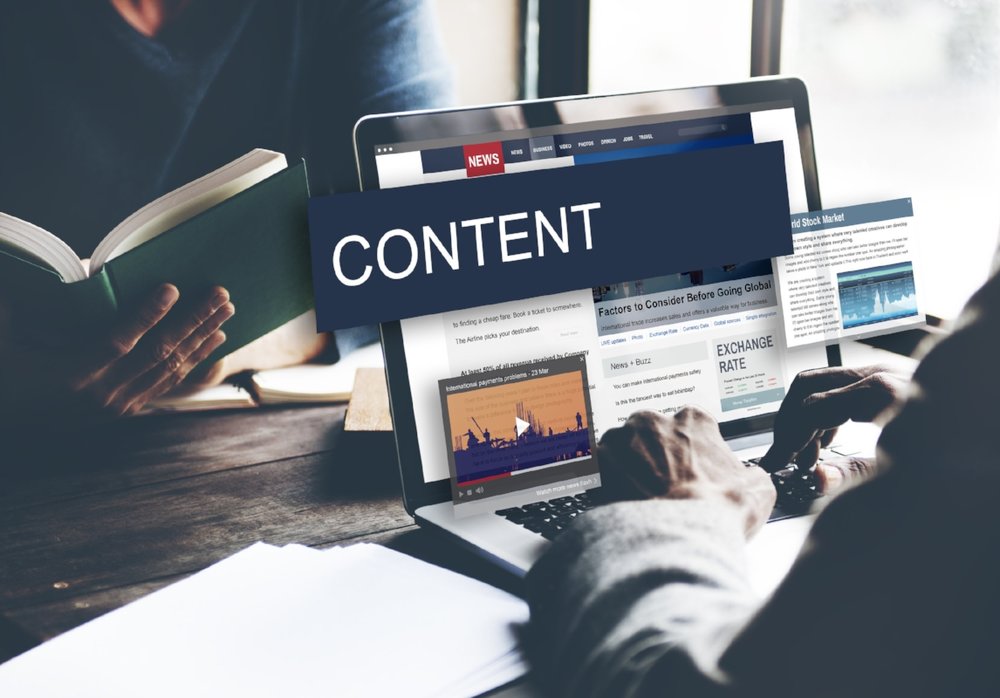 How to Integrate Content Into the Community Experience?
One of the most common ways to produce and deliver content is through a news-feed style portal, like a blog or social feed. This gets the content out into the public eye and visible and gets people sharing and discussing it. But if you really want to build a successful feedback loop, you need to deliver it across a community space. It's the social interactions and engagement that audiences and customers have with one another that also helps drive the consumption of said content. Millennials— aged 21 to 34—are 16% more likely than average to share branded content on social media with friends and family. An alarming one in eight do so every month.
You may think that there's no clear-cut way to deliver this kind of experience, but there actually is. In-app experiences and news-feeds are a great way to get your content in front of a direct audience and drum up engagement levels. You already have a solid audience using your app, and the kind of perpetual engagement that your content will create will only help expand your mobile presence too. It's a win-win situation that you really can't ignore.
Ideas for Content Delivery
Here, are some great ways to deliver your content:
Educate your audience by offering advice, tutorials, and guides that help them stay informed and in the know.

Save or aggregate existing third-party works that you feel would be a suitable reference to your audience, your employees, or even yourself.

Forum style content that encourages commenting and discussion, so that there's a proper spark for interaction across the board.

Inspiring content that works to keep the engagement going, and provides new ideas to your audience.

Repurposed content, either from your own library or that of a third-party, that pushes the general idea or message you're trying to convey.

Targeted, personalized content that speaks directly to a particular audience or demographic.
Content Marketing Trends for In-App Experiences
In order to drive collaborative, bite-sized, and on-the-go news experiences many brands are turning to in-app delivery services for their content. This route makes a lot of sense, considering most of your customers and or audience are now mobile anyway. You want to reel in solid engagement for your mobile app and service, but you also want to keep your customers engaged and turned on.
The beauty of mobile is that you can utilize a variety of channels to make this happen, including push and SMS notifications that work to introduce or reel in customers. Realize a particular demographic has tuned out your new publication? No problem, you can reel them back in with perfectly targeted push notifications that encourage them to read your content or engage during their morning commute.
It's these kind of modern, mobile, and on-the-go experiences that are allowing brands to reach out and interact with audiences in innovative ways. It's also what's largely driving the push forward to mobile content and perpetual customer experiences.
Most employees are not engaged. That's unfortunate, and it amounts to a lot of participation and opportunities lost. This is the kind of problem that can be solved with in-app and mobile news services, however, especially for an internal work community.
Maybe it's time you truly considered delivering an in-app news-feed to keep your audience and workforce engaged.
Interested in what the Inpixon CX Briefings platform can do to elevate your briefing program? Contact us today.