2021 will result in a transformation of the way we use and occupy spaces with desk management and hoteling solutions building a malleable foundation for the dynamic workplace of tomorrow.
---
Whether you're talking about a densely populated office or a large, open campus, the return to work is going to look the same. Some will re-enter the office, but just as many will continue working remotely.
Newly adopted policies will emphasize employee health and wellness, critical onsite tasks, real estate costs, and the impact of human capital. Of course, the value of face-to-face collaboration will also come into play as people are once again connected, physically and in-person.
Remote work might be here to stay, but not for everyone, and certainly not everyday like it is now. Organizations will strike a proper balance between on-site experiences, off-site accessibility, and supporting platforms.
The stark reality is that we're in uncharted territory. The return to work process has been slow, and may yet take longer to arrive. It seems like only yesterday managers were rebooting their expectations for how and when work should be completed, and now it's changing again.
We all have to rise to the challenge. Along the way we're learning, supporting, and redefining many newly-appointed workstations. It hasn't been easy, and it's only going to get more difficult over time.
Why Flex Workstations Are A Must
It doesn't make sense to permanently assign offices, desks, or rooms anymore. Instead, operations and real estate teams are aiming to dole out workstations based on a complex set of re-entry requirements.
Employee app and desk scheduling tools help deal with these new workplace necessities and support fluid seating, workstation, and space utilization programs. The key driver is the opportunity to reserve spaces at any time throughout the day at a location and in a fashion that best matches employees workday needs. Moreover, the information is shared with everyone, in real-time, so it's possible to see how much space is available, what spaces are occupied, and what spaces are currently being cleaned or serviced.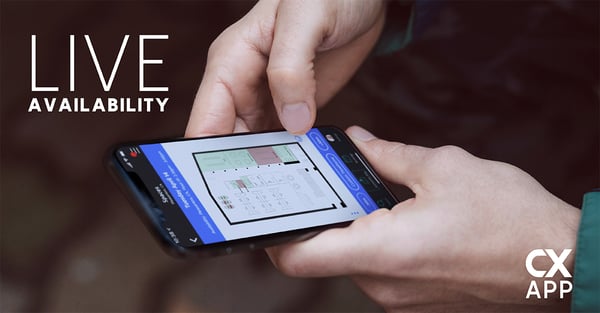 The technology is evolving and we are continually discovering many new ways in which it can be applied and improved.
But one thing is for certain, the power of desk reservation software is quickly taking shape to support some of the most common trends in the workplace.
New Workplace Experiences Aimed At Desks
Desk scheduling tools are instrumental in tomorrow's workplace. Why?
It's a real-time and on-demand solution that can be used anytime, anywhere to support a global workforce through smart desking.
Here are some of the more prominent trends we're seeing in desk management:
Inventory Management Elasticity
Workplaces must be able to expand or contract to meet the needs of traffic and space requirements. Right now, companies may be looking at operating in-office staffing at 30% capacity, but that may need to increase to 50% or 75% and quite possibly back down again to 25%. Desk management systems should give administrators the control to activate or deactivate stations, as well as remove them from the pool of available assignments on the fly. It is imperative to worker health but also the proper and reliable management of available workstations.
Sensor-Based Accuracy
High traffic areas used to emit live, vibrancy. But a high traffic office now impacts productivity, safety, and exposure. Occupancy sensors used at desks, conference rooms, and other high traffic areas give a better understanding of which spaces are actively in use. They share real-time data — thanks to IoT — that support the various needs of the modern workforce, including new contact tracing protocols.
Real-Time Monitoring
Operations get accurate, up-to-the-minute diagnoses of who, what, when, and where spaces are available, out of inventory, booked and not occupied, booked and occupied etc. These types of workplace occupancy metrics can only be gleaned through real-time monitoring with device to device communication, sensors, and IoT.
Workstation Amenity Awareness
Reserving a desk or individual station may not necessarily come with other requirements, but for conference rooms, larger open areas, and similar spaces the need is there. Many non-work-related factors influence satisfaction, experiences, health, and employee engagement. Some examples include lighting, air quality, office health indexes, variable temperatures, sanitation, and more. Some of these factors are highly-coveted, so it makes sense to allow workers to specialize and fine-tune their priorities when choosing a workspace based on what is/is not available and configurable.
Cross-Site Wayfinding
With hoteling and hot-desking setups, there are no guarantees that workers will be at the same station, terminal, or desk every day. In as much, employees may travel more frequently to other locations or satellite venues where they need to interact with unfamiliar territory. Even some of the largest corporate campuses have 10+ buildings that most employees haven't even stepped foot in due to their fixed behaviors. Now, it is even more necessary to establish a reliable wayfinding solution to help workers, old and new, find their way around the work environment through location services and provide contextual experiences based on who they are and where they are located on campus.
Automated Interactions
Rather than requiring workers to manage the reservation and canceling process, a good desk management system handles it automatically. When a desk is no longer in use, for example, it can be taken out of commission temporarily until properly sanitized. Manual checks and balances make the workplace clunky, so it's all about improving speed and efficiency through automation.
With the help of NFC, more instant and touchless interactions are made possible. NFC is used in conjunction with a smart desking app to instantly reserve a desk by tapping a badge or phone to the device.
Future-Proofing
To better future-proof the workplace and prevent massive failures and shutdowns in employee health and safety, companies must continuously establish, enforce, and enact rules and policies regarding the use of co-working spaces and non-assigned seating arrangements. Proper planning includes nearly every scenario possible to introduce guidelines for how space(s) should be utilized, restrictions, and expectations. It should always be open to new suggestions and possibilities, as well. A transparent workplace protocol that is continually being managed, updated, and refined will be the best past forward for most organizations.
Restructuring Workplaces For An Agile Workforce
Crisis naturally accelerates change. That's what happened to today's workplace, and although some transformations were already underway, the pandemic and current events served as a catalyst. It made organizations prioritize the following:
Better use of available space
Flexible work environments and workstations
A major reduction in dedicated or assigned desks
Improved occupancy rates tied to real-time insights
Mobility-centric experiences that are always on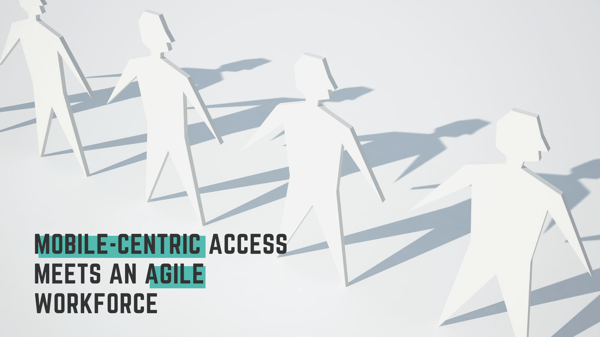 Mobility stands above all others, when it comes to managing office capacities, available workspace, and hybrid work solutions. Tomorrow's workplace must be accessible and dynamic. Workers should be able to tap into major solutions and tools on-the-go.
Consider booking the next day's workspace from the sofa at home. Or, reserving that day's desk during an early morning commute. Not only are these scenarios possible, they're being enhanced over time to boost convenience, access, and usability.
High-touch components, like screens and kiosks, will be replaced by personal devices and mobile interactions. These solutions foster the needs of a digital-oriented workplace, without compromising safety and distancing protocols.
Above all, they realign the workplace to meet a hybrid structure — offering workers an always-on platform whenever and wherever they need one.
Desk management software is one of the 6 major technologies creating a safer return to work.