What the future of work looks like for executive briefing centers, briefing program managers and the customer experience journey.
Briefing Program Managers: Delivering An Always-On Customer Experience Before, During, and After
73% of business leaders believe a relevant and reliable customer experience is critical for overall business performance.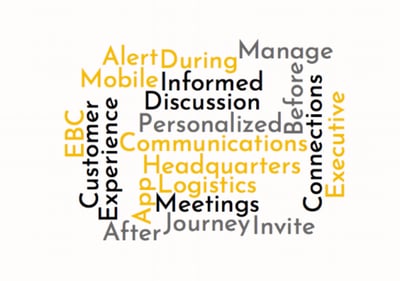 What: EBC or Meeting Managers are looking for tools to more effectively manage the on-site and in-person customer experience but also to extend the experience beyond the walls of the EBC.
Why: Managing customer experience before, during, and after they visit your on-site facilities is crucial for maintaining a healthy, ongoing relationship. Often, these types of experiences have little to no takeaways and stop at the doors of the EBC.
But forward-thinking, innovative programs that want to elevate the customer experience journey do so by creating mobile-led touchpoints that are consistent with the demands of the modern worker. EBC Managers want to have scalable, repeatable automated tools that can foster a more holistic program for their customers, their executives, their discussion leaders, and themselves.
Ready to elevate your EBC's customer experience strategy?