Today's event managers often need to deliver engaging experiences to both on-site and remote attendees, simultaneously. This may involve having to oversee live streams, the usage of masks, health & safety regulations and much more on top of their current responsibilities. As a result, new roles have developed to help combat the unique pressures of hosting a hybrid event. In this article, we'll introduce the most in-demand jobs that have emerged to enable event managers to offer a positive and cohesive event for all of their attendees at hybrid events.
New Roles Supporting Hybrid Events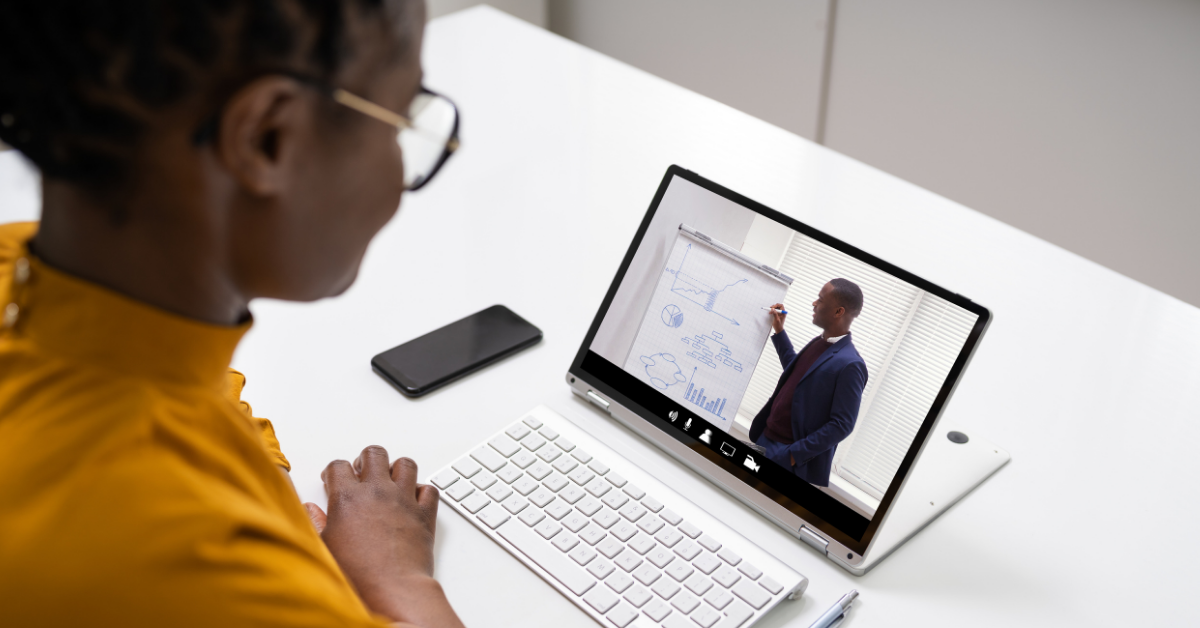 Virtual Livestream Producer
Virtual livestream producers are responsible for providing a seamless production process for the livestream components of an event. They offer in-depth technical expertise on what type of equipment needs to be used for the environment they're in and how to operate them properly to ensure high quality video and audio output online. In addition, they're cognizant of the people and platforms required to host a livestream and how to manage them, such as the presenter, video operator, comment moderator and tools like Twitch, YouTube and Zoom.
Why They're Important: Remote attendees are wholly dependent on the virtual livestream producer to give them access to a live event. Bad audio or unclear video can quickly disengage remote attendees and even convince them not to return to the event next year. Moreover, event managers may not have the technical background needed to manage a livestream. Thus, virtual livestream producers are a vital part of creating an accessible and positive experience for remote visitors.
Occupancy Specialist
An occupancy specialist works with facilities and event organizers to make sure that local health & safety regulations are being met during the event. In order to do this, they keep track of space occupancy, gatekeep who is allowed into the venue and work to ensure that key protocols such as social distancing and masking are being respected by people on-premise. Also, in the situation that an attendee is infected by COVID-19, it's their responsibility to perform contact tracing and keep event and building management informed on the situation.
Why They're Important: When overseeing an event, the health and safety of your on-site attendees is paramount. Failing to properly monitor and manage protocols at an event can lead to bad press, breaking the law and attendees becoming infected with COVID-19. Therefore, occupancy specialists can play an important role in protecting the health and safety of your in-person attendees.
Gamification Manager
Gamification managers introduce game mechanics into non-game environments in order to increase audience engagement. Using their knowledge of gaming trends, tools and platforms, they ideate and implement creative ways to gamify different aspects of an event. At hybrid events, they often add a gaming element to online sessions, booths and forums to make virtual experiences more interesting for off-site attendees.
Why They're Important: While you can run a virtual event without a gamification manager, they can significantly improve engagement from your off-site audience. By introducing unique ways for virtual attendees to interact with and be present at your event, you'll discourage them from dropping off and make it more enjoyable to connect with fellow attendees and sponsors, which in turn leads to a more successful and cohesive hybrid event.
Technology Integrations Manager
When opening up their event to virtual attendees, event organizers may need to use new tools and devices in order to make their event accessible online. However, this can lead to a myriad of issues – for example, existing tools might not integrate with your new ones. This is where a technology integrations manager comes in – their job is to make sure that your software and hardware work together properly so exhibitors and attendees can use them without issue during your event. They can also be on-call to resolve any unseen technical issues that may arise mid-event.
Why They're Important: When things aren't working properly, it can lead to a poor experience for in-person and remote attendees as well as exhibitors. Having a technology integrations manager can prevent major technical hiccups from happening during your event and smooth over any glitches that occur when it's ongoing.
Solidify Your Hybrid Event Strategy
New methods and tools are being rapidly developed to ease the strain on event managers and make it easier for them to plan and manage hybrid events. In tandem, new job roles will be created to support these functions, requiring a mixture of existing and emerging skillsets. If you're currently brainstorming new ways to make your events more hybrid-friendly, explore our events app to discover how you can elevate the experiences of both on-site and off-site attendees with one solution.