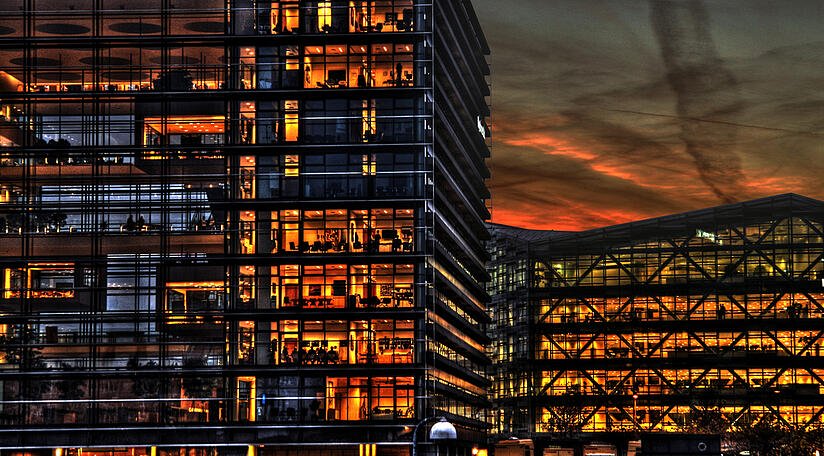 The way we work has changed; employees want to collaborate easily with clients, colleagues and business partners. They expect to have the same capabilities in the workplace as they do at home – easy access to the technologies that make their lives more productive, flexible and connected.
Millennials in particular value a work/life balance and want more flexibility, the opportunity to shift hours or start their work days later and they are not alone. According to PWC's NextGen Study, many employees from various generations would sacrifice promotion for more flexible work hours.
In essence, time and the flexibility that employees have to manage it has become a valuable commodity in the modern workplace. In their report, PWC suggests that:
"Companies should accelerate the integration of technology into the workplace, enabling workers to harness technology in ways that give them more flexibility and efficiency."
In its most simple form, enterprise wayfinding plays an important role in saving people time and removing the frustration associated with navigating large corporate campuses. A frustration that isn't unique to new staff or visitors; even staff 'familiar' with a campus environment find themselves frustrated and wasting valuable time trying to find their way to meeting rooms.
Integrating wayfinding applications with scheduling applications, providing indoor navigation and directory services are becoming commonplace. However, over the past decade, advances in location aware technologies, the Internet of Things (IoT) and enterprise wayfinding are helping optimize the interaction between people and resources in a corporate environment.
Take for example the ability to schedule meetings based on location and proximity, rather than on time constraints. A proximity based approach will allow employees to get time back, avoiding back-to-back meetings, meeting delays and travel time between meetings – usually not included in time-based calendaring tools.
Other innovative ideas may be to guide employees along a different path to a meeting, based on criteria they set in the application. The same way you set the navigation system in your car to avoid toll-roads, a development manager may set his application to avoid the quality assurance area on the way to a meeting because he wants to avoid being held up with questions on the way to or from the meeting.
Smart companies aren't just integrating wayfinding platforms with scheduling applications. They're looking at inventive ways to use location and location patterns to optimize resources and 'create' more time for their employees.
At Inpixon we're passionate about innovation and technology, and we're passionate about helping companies create intelligent work environments, giving staff the flexibility, time and work balance they deserve.