Defining a Modern CX Term You Need to Know
When it comes to customer experience, "omni-channel" has grown to be one of those inescapable buzzwords. What does the term mean, exactly?
HubSpot's definition is: "Omni-channel experience is a multi-channel approach to marketing, selling, and serving customers in a way that creates an integrated and cohesive customer experience no matter how or where a customer reaches out."
The "integrated and cohesive" aspect is probably the most crucial element of the definition. Another major point is the fact that the experience must be the same "no matter how or where a customer reaches out."
You might say: "Great! My customers can buy my product or service on different channels and my marketing team sends out communications in more than one way. I've already mastered the omni-channel approach". Not so fast.
Omni-Channel versus Multi-Channel
Omni and multi channel are two entirely separate approaches.
Multi-channel involves reaching customers in a variety of ways, be it in-person, online via websites and social media, or on the phone. This approach is designed to unify sales and marketing processes. In other words, you're providing customers with many opportunities to engage. It's not necessarily about aligning all the different channels; it's simply making them available.
Omni-channel, on the other hand, takes the "multi-channel" approach one step further. Both digital and physical channels are merged to create a single, cohesive and seamless brand experience. The distinctions and separations between different channels disappear. Think of it as the more "customer-centric" option out of the two formats.
A customer might begin communicating with a brand representative via live chat like Facebook Messenger or an on-site chat platform. Once the conversation evolves to a more advanced stage, it can then move to direct email or even phone conversations, retaining all the context of former conversations.
Beyond that, experiences a customer has with a brand in-store or on-site are preserved and then carried on to other digital channels. Social media reps communicating through DM, for instance, might be able to see that the customer they're talking to has visited a local store. In an omni-channel system, complete customer histories are easily accessible. During the brand "conversation", the customer should never have to repeat themselves.
This kind of cross-platform strategy can also be referred to as an experiential marketing campaign. You're building an entire conversation around the experience itself, which spans not just multiple platforms but multiple talking points, as well as digital and physical interactions.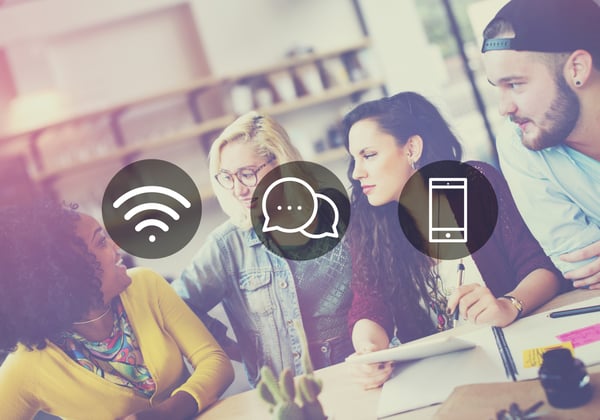 Why Are Omni-Channel Experiences so Important?
Back in 2014, Gartner predicted that over the next two years (by 2016), 89% of companies had expectations to compete mostly on the basis of customer experience. That prediction was for three years ago. CX is now a differentiating factor.
When it comes to customer experience, without a solid understanding of omni and multi-channel concepts, business leaders are setting themselves up for disappointment.
Since an omni-channel approach is customer-focused, it means that the mindset has to be developed foundationally, starting with company culture and radiating outwards. Executives and management should set the example, with support trickling down to the service reps on the "front line".
Omni-channel should be the main goal of a business' entire digital strategy. In fact, it is one of the most crucial elements of modern digitization, or the company's digital transformation.
Creating a Brand Hub
Of course, an omni-channel approach isn't possible unless the company brand has consistency. The message, voice, and overall user experience must feel part of the same "conversation."
Many organizations are taking notice, consolidating their digital presence by building "communities". 81 percent of companies already have an online support community in which customers can ask other customers for technical help and troubleshooting. Online communities that offer mobile and desktop experiences, shopping, social networking, learning, and even entertainment such as games are becoming the go-to brand destination. Consider that 77 percent of companies believe that an online community significantly improves brand exposure, awareness and credibility.
What Now?
Now that you understand the difference between omni and multi channel experiences, and why they matter, it's important to spread the message within your organization. You simply cannot afford to put off adopting these customer-centric approaches. Find a way to incorporate them in your current processes and strategies, or else you'll find your organization is unable to compete.