Due to the pandemic, event managers need to create a whole new blueprint on how to plan their events and facilitate experiences within a hybrid setting. Unsurprisingly, this has created a brand new set of challenges for events professionals in the industry.
That's why we're sharing an easy framework you can use to plan exceptional hybrid events, in a way that's repeatable and accessible. Think of it as a cheat sheet for planning unmatched hybrid experiences!
Planning a Hybrid Event: Where to Start
The first thing to note is that, fundamentally, every event has two distinct types of audiences: those in-person, who will need to keep social distancing and pandemic restrictions in mind, and those who are remote, who will also need special accommodations to experience the event alongside regular attendees.
Of course, the best way to approach hybrid event planning is to consider your audience's needs. Doing that for both audience types is easier than one might think. Here are three major principles to consider:
Accessibility

- Making the experience easy, available, and seamless is key. Can your attendees access sessions without too many barriers?

Example: Do they need to download three different applications just to attend a virtual session?

Health and Safety

- Garnering high attendance should not come at the cost of your audience's health and safety. Can they attend without putting their own health at risk, or others?

Example: If local regulations only allow a certain amount of people in a venue, how are you tracking that data and abiding by the limits?

Engagement - No event is worthwhile if people are disengaged or not paying attention. How can event managers enhance engagement levels from both types of audiences? What options are available, and how can they be harnessed to elevate the participant's experiences? Example: If in-person attendees are asked to do an exercise with the person on their left, how will virtual attendees participate?
There's simply no way to improve these three principles with a pre-selected set of steps. A real game plan requires communication and feedback between event managers, attendees, and vendors. You must always ask how to improve accessibility, health, and safety, as well as engagement, before, during and after each event. This is necessary because so many factors change, including pandemic restrictions, time zones of remote audiences, and more.
Only through continued innovation, based on the three principles above, will hybrid event managers truly be able to go above and beyond and wow their audiences. Achieving this, however, requires a lot more involvement during the initial planning phase.
The Game Plan: Parsing Critical Considerations
Using the channels we've established — accessibility, health, safety, and engagement — let's dig deeper into how and why they are so important for both in-person and virtual attendees.
For In-Person Attendees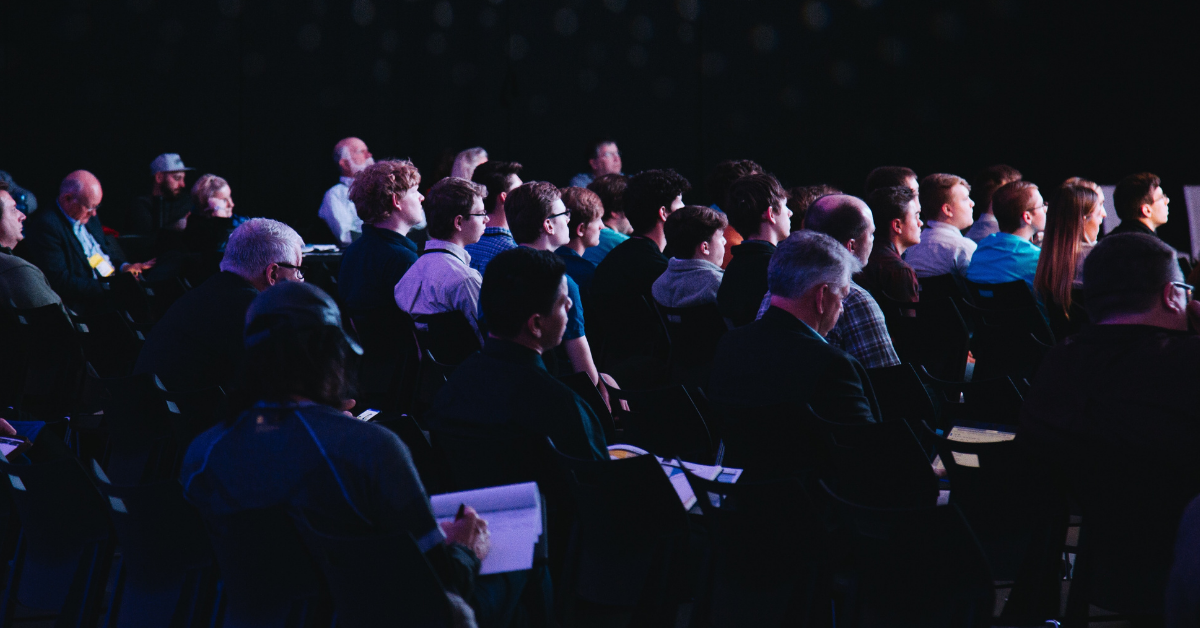 Accessibility
Navigating your venue needs to be easy, convenient and intuitive for your in-person audience. That doesn't necessarily mean changing the physical layout, but instead serving your attendees better with the help of modern tools and a mobile event app to help with queries.
Key Considerations:
How will attendees find or locate your event venue?

Will there be people guiding others, or will it be done virtually?

What can you do to make

navigation and wayfinding

easier for everyone on-site?

Can you create a digital map of your venue with step-by-step navigation?
Health and Safety
The health and safety of everyone on-site should be your highest priority. That includes attendees, clientele, vendors, and your own team. In addition to helping individuals stay safe with PPE: like masks, gloves, hand sanitizers and wipes, think of ways to proactively monitor user density and adopt measures to regulate it effectively.
Key Considerations:
How will you ensure that everyone is properly following social distancing guidelines?

Are people sanitizing and cleaning their hands, and are there enough stations and supplies to do so?

Are you requiring masks for entry to indoor areas, or encouraging people to wear proper protection?
Engagement
Event venues and conference centers tend to have large, sweeping areas with rooms that vary in size and scope. Each size of room will require different methods of engagement for the audience, especially if they are observing social distancing.
Key Considerations:
Will everyone be able to hear what's happening, engage and participate?

Are pandemic restrictions making that more difficult, and have you planned for such a thing?

What can be done to increase engagement

without

putting people at risk?

Can attendees speak to each other, and network with other professionals, all while being safe?
For Remote Attendees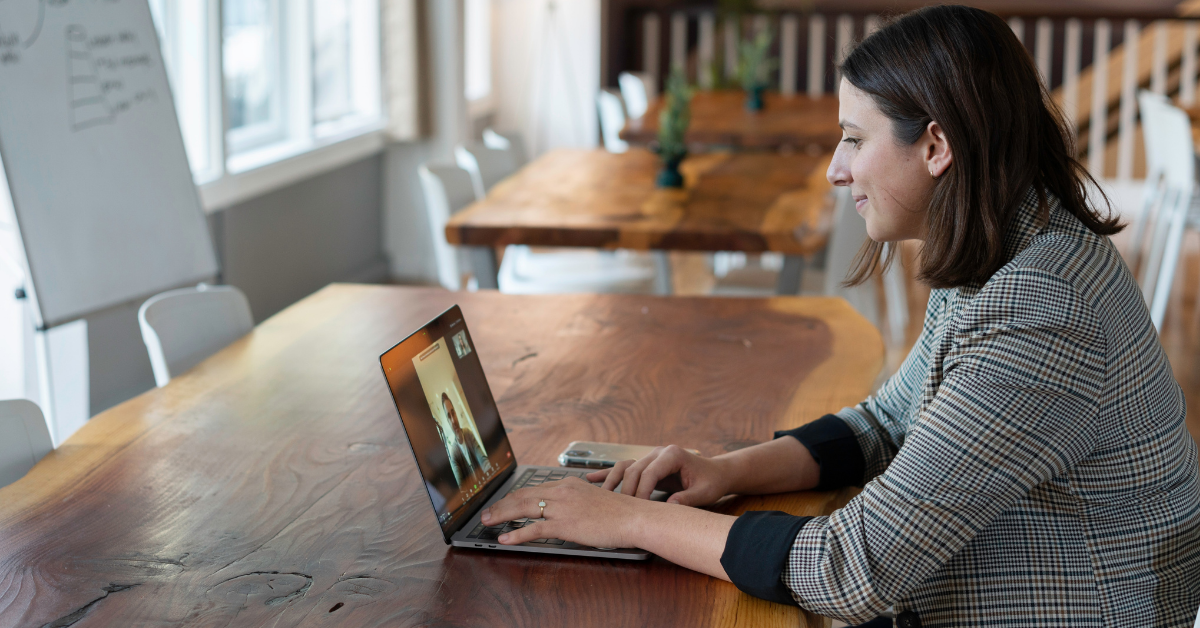 Accessibility
Technology is critical for supporting your remote attendees. But not all tools are made equal – which tools you choose and how you set them up for your audience can make a big difference in the end-user experience. Think about what your attendees will need to do on their device in order to attend – the easier and simpler the process, the better.
Key Considerations:
What hardware or software is necessary to make it all happen?

What do your attendees have to do to prepare?

Do they need to create an account, or install software?

Is the tool readily available to them, requiring just a click to download?

Is the process complicated?

Will the tech set-up process be cumbersome and frustrating?
Health and Safety
Mental and physical health concerns are also relevant for remote attendees. It's crucial to explore how you can make your hybrid event less strenuous for people who are attending on their laptops or phones. In addition, every comment section or forum needs to be closely moderated so people connect with each other respectfully.
Key Considerations:
Are you encouraging people to take breaks from their screens, to get up and go for a walk, grab a snack, or step away?

How can you reduce the strain on their eyes and body from sitting at a desk, in front of a screen for hours?

During sessions where user comments are allowed, is anyone monitoring the discussions for bad or aggressive language?
Engagement
Keeping remote attendees focused and engaged is especially difficult. It's important to find ways to break up live streaming sessions with activities such as polls, writing exercises and videos. Moreover, special thought needs to go into how virtual attendees can network and connect with each other at your hybrid event.
Key Considerations:
How are you including them in sessions, and are they truly experiencing the same things as on-site audiences?

Will there be special activities available, such as virtual breakout rooms or on-demand videos?

What are you doing to enrich their experience?

Do they have the option to connect with speakers and other professionals?

Can they truly participate even virtually with everyone at the event?
How to Tie It All Together & Improve Future Hybrid Events
The best way to continually elevate your hybrid events is to regularly ask for feedback from attendees, and then apply the insights you gain. You can do this in several ways, by sharing online polls, surveys at the event, or simply asking them questions, such as:
What was the highlight of your remote or in-person experience? What made it effective?

What was a not-so-great part of your remote or in-person experience? What would've made it better?

Which session did you enjoy the most? What made it better than others?

Which session did not go so well? What made it less enjoyable?

How was networking at our event? Were you able to connect with people successfully? Why or why not? Any suggestions on how to improve?

Overall – how would you rate your satisfaction? What is one thing that would increase your satisfaction at the event?

Would you recommend this hybrid event to your peers? Why or why not?

Are there any examples of great hybrid events you've recently attended? What were they and what did you like or dislike about them?
Your attendees and participants are always the best compass for exploring new ways to improve accessibility, health, safety, and engagement. Don't just ask them about the event and how their experience was - also ask if there are any great hybrid events they've attended outside yours, and what made them so special. This is an excellent way to capture practical insights that you can apply to future experiences. You can also leverage similar questions, like what they loved most, what they'd like to see in the future, and so on.
Where You'll Find Support
Every hybrid event begins the same way, foundationally. To plan, event managers examine accessibility, health, safety, and engagement as they pertain to both remote and in-person attendees. They craft and shape the entire experience around these principles. But that's not always enough if you want an event to be truly successful.
By continually expanding your considerations for both audience types, and gathering feedback along the way, you will always be able to optimize attendees' experiences moving forward. You're creating a cycle of perpetual growth.
While you're at it, it also helps to invest in new and innovative tools, like a hybrid events platform, because they can help you accomplish the aforementioned objectives. Don't go it alone, you and your team(s) need support. And now that over 50% of web traffic is relegated to mobile platforms, your strategic initiatives need to evolve to keep up.
Watch our on-demand panel on the future of experience and amenities to learn new ways to connect with both in-person and virtual audience members.