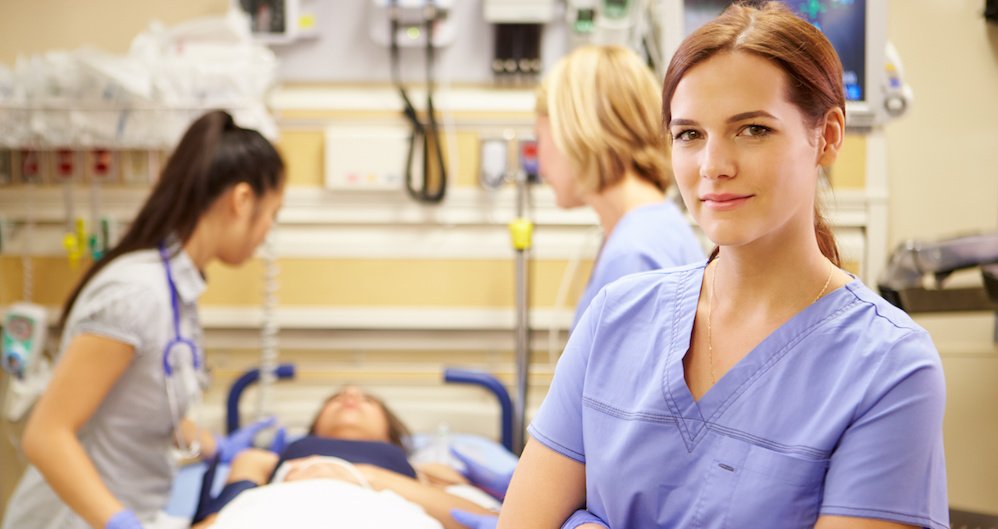 Working in the healthcare industry is no easy job. It is often fraught with stress and complicated scenarios that are quite literally life-or-death. Interactive digital wayfinding provides healthcare facilities with technologies that foster safety, efficiency, and productivity in the workplace - all important factors in the working day of a healthcare professional. Having access to technologies such as Wireless Health Care Asset Management (WHAM), patient arrival notifications, and the ability to locate and securely contact colleagues are all instrumental in making a difficult job easier.
Location-awareness is playing an ever more important role in the modern hospital, from navigating complicated pathways to helping healthcare professionals locate patients, colleagues or machines at any given time. Wayfinding offers the technology to keep hospital staff alerted to patients while they are in-transit, allowing for preparation and greater efficiency of both time and resources.
Let's take Bill, for instance. Bill is a patient due for an operation at the hospital where Lisa works as a nurse. Bill receives a notification on his phone alerting him of his appointment scheduled for later that day and confirming he will use the hospital shuttle bus. Once Bill boards the bus, his presence is tagged and relayed to relevant hospital staff. The wayfinding application also makes Lisa and her colleagues aware of traffic along the bus route, letting them know Bill will be late for his appointment.
Once Bill has entered the hospital admission area, geo-fences recognize his phone signature and, based on his consent, tag him as present, notify the necessary staff of his arrival. If Bill elects to check-in using his mobile device, his patient record can be made available to staff, including notifications of behavioural and medical issues they should be aware of, allowing them to prepare accordingly.
Navigating through a large hospital building is difficult for staff as well as visitors and patients. Certain areas may be restricted to patients and visitors but not staff, creating a need for differentiation in navigation routes. Hospital Wayfinding Platforms allow for separation based on role: Lisa can make her way directly to a patient, moving through restricted areas, whereas Bill will be directed along a very specific route to a consultation room. This division of navigation access allows Lisa full hospital access and the most expedited routes, and keeps Bill from moving through areas of contamination, operation rooms, labs and more.
Navigation and location-sensing technologies have the added benefit of providing Wireless Health Care Asset Management (WHAM). If Lisa needs an IV pump for a patient, rather than searching the halls and asking her colleagues where the nearest available machine is, Lisa can use her handheld device to locate the nearest unit, saving valuable time. This further allows Lisa to discern between machines that will soon need new batteries and those with ample battery power, guiding her directly to a ventilator with enough power. This functionality also allows a service person to receive a notification that the IV pump has a low battery and provides directions to the pump to be able to service the unit.
Wayfinding technologies not only make Lisa's day-to-day work as a nurse easier, they also increase her efficiency and help promote safety in her work environment. Notifications help keep her on track as well as alerted to any immediate issues with patients; indoor navigation tools help her take the quickest routes to emergencies, or keep patients on safe tracks to their own destinations.
The benefits of wayfinding in hospitals and the healthcare industry overall create efficiency and productivity in the workplace, help health care workers locate vital equipment quickly, promote safety for both patients and healthcare professionals, and reduce stress levels.
Updated January 1, 2019: This post was originally published on April 28th, 2015, and has been updated to include more information.