The healthcare industry has been going through a lot of change in the past decade as it moves towards more meaningful interoperability and wider IoT adoption. As we stand on the precipice of change, many hospital CIOs and facility managers are pondering what successful IoT in healthcare really looks like?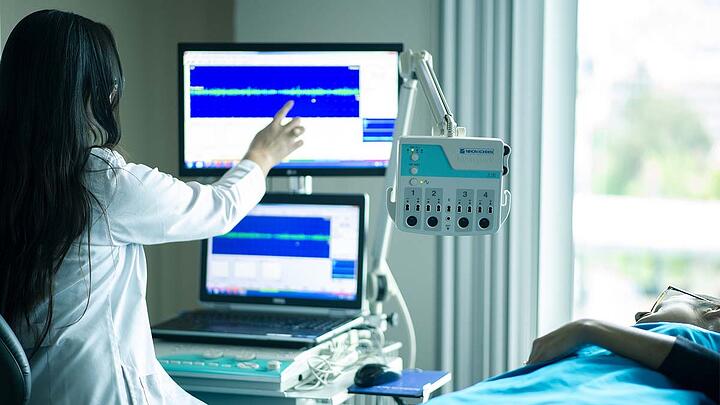 When you strip away the buzzwords and hype, IoT in healthcare is fundamentally about better processes and outcomes for patients and practitioners. At every point along the continuum of care, connectivity and mobile technology are enabling healthcare providers to remove friction from the patient experience and facilitating superb healthcare delivery.
Wayfinding technology is one implementation shown to remove excess friction from patient experiences by helping patients navigate complex healthcare facilities, and mobile apps are empowering patients to find their way both through buildings and stressful administration processes. There are also countless ways that these technologies are directly helping healthcare professionals in care delivery and day-to-day operations. Everything from patient check-in and queue management to IV pump status tracking and finding colleagues in critical moments is made easier with technology solutions - but they all hinge on location-awareness.
Embracing the Power of Place in Hospitals
The mobile technology shift we are seeing now among healthcare networks is the movement towards the creation of Real-Time Health Systems (RTHS) aimed at delivering location-aware, patient-centric experiences. The indoor location market has seen tremendous growth over the past few years with 42% CAGR predicted between now and 2021.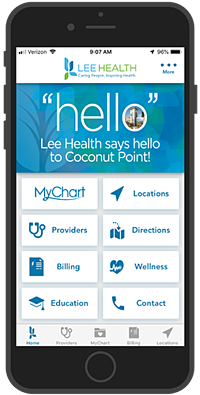 Healthcare facilities are increasingly adopting indoor mapping technologies, not just to streamline navigation experiences, but also to deliver relevant information to patients about their appointments and healthcare in real-time. These technologies aren't just improving patient experiences, but also enabling cost-savings through asset tracking (lost wheelchairs, for example, are a major problem for hospitals), energy management, and status monitoring.
Kaleida Health and Lee Health are just two examples of healthcares provider committed to creating an innovative and exceptional customer experience. Buffalo, New York's Kaleida Health was one of three hospitals to be granted the 2017 Most Wired Innovator award for their wayfinding functionality in the MyKaleida app. Similarly, Lee County Florida healthcare provider, Lee Health, uses their app to cater to patients and create exceptional experiences across the entire continuum of care, providing indoor wayfinding that helps patients from "couch to counter."
"Jibestream makes a complicated technological space easy to swallow. With the tools, platform, support, and communication the Jibestream team has delivered, we were able to build a solution that not only satisfies our business requirements, but also dazzles our patients."

- Jonathan Witenko, Senior Business Systems Analyst – Project Manager, Lee Health
For most people who find themselves in a hospital, it isn't a fun scenario. But more and more, we're seeing operators start to put in motion steps that help make the experience as seamless, convenient and efficient as possible, using IoT technology to remove unnecessary friction from already stressful situations.