This post was contributed by Express Image Digital.
Picture this - your guest is planning a visit to your mall. At their fingertips, there are three or more platforms available to help them navigate to and within your mall, access information, find out about deals, build loyalty, and even share information with other potential customers. Omnichannel mapping essentially enables this experience and powers the ability to access this kind of information from multiple devices at any time that suits the user. The omnichannel experience means that users can interact with your mall from the comfort of their home on mobile or desktop usage or by using interactive kiosks and continued mobile support at the venue. Let's dive into a few examples of the benefits of these omnichannel applications.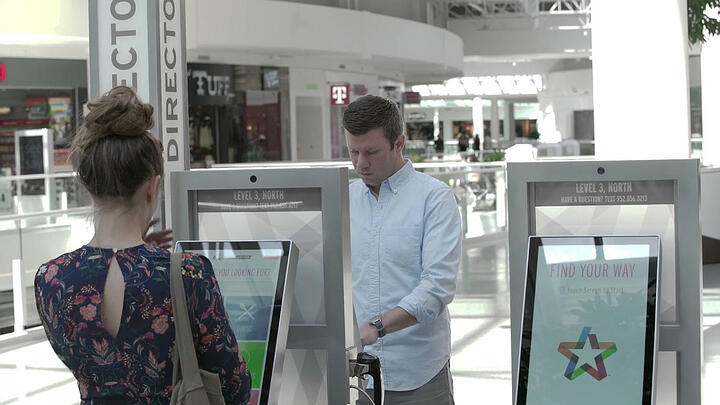 Photo: Express Image Digital
Building authority and trust through multiple channels
Successfully leveraging multiple channels is about more than just changing the formatting of your maps and images. To customers, these channels are their key touchpoints with your venue and are ultimately the interaction point at which they are able to engage with your brand. Available channels range from the more impersonal levels, such as websites and kiosks, to mobile applications downloaded to a user's personal mobile device. The nuances of these interactions can paint a much bigger picture of your destination's data analytics.
Authority and trust are the largest decision-making factors when it comes to conversions. Whether it's visiting your venue, making a purchase, or using a service, when your guests are able to operate on multiple channels, they can comfortably use the channel they prefer. By creating a user-friendly environment that meets customers where they are, you can establish trust with your brand and your shopping destination.
These channels and experiences extend beyond digital devices into the physical realm. Someone may be in a hurry and need to use a kiosk on site to quickly find their destination, or they may be in the luxury of their own home, using their home computer to plan out a visit to your location. Once the guest is inside your building, you can then use your omnichannel potential to continue increasing the convenience and trust by sending directions from your website or digital kiosks to the user's mobile phones. Taking the trust and authority in your solutions with them, the guest can make their own decisions with confidence and trust your solutions.
Increasing conversion opportunities
Alongside the increased trust and authority in uncertain situations that omnichannel access to navigational information creates, you also open up a whole new realm of interaction possibilities for guests. Using demographic data and other information collected through your users' preferred channels, you can target promotions and services directly to the guest's devices using communications methods you know they'll engage with.
Combining this with social sharing options allows you to send targeted promotions based on your guest's location or search history at your destination. The analytics and interactions based on guest channels are a huge bonus for operating on several viable channels. With these analytics and interactions, you can then optimize your interactive wayfinding and displays based on dates, promotions, and even the routes guests take. The options are limitless.
Not only are you able to specialize for guests but you're also able to put out content for each channel specifically. Mobile ads can be transferred to kiosks to increase recognition and trust. Television or live web ads can be shown at your destination alongside promotional messaging and wayfinding displays. Keeping a steady supply of content libraries for each channel is key, especially when it comes to quick updates for emergency situations or maintenance updates. Omnichannel solutions like these help to keep your guests situationally aware at all times.
Conclusion
As you can see, omnichannel mapping isn't just about your users finding their way from A to B. It's a complete experiential journey for the guest. You have the power to create touchpoints that easily integrate into your destination and existing content systems, whether they're at home, on the go, in the future, and at your destination, through a variety of means and content channels. With omnichannel experiences, you're also able to access analytics and demographic data nearly immediately and apply them to your wayfinding and promotions, letting you guide future visitors and increase conversions. For retailers and shopping destinations that embrace the opportunities of omnichannel wayfinding solutions, all of this comes together as a comprehensive, holistic experience for your destination and your guests.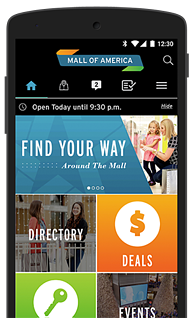 Exceptional Guest Experiences