It's no secret that everything has changed. But for how long? When everyone returns to work en masse, and the market picks up again, business interactions will be much different than they have been in the past. Contactless engagements will be the norm, driven largely by modern technologies such as mobile.
QBRs, or Quarterly Business Reviews are either in-person or virtual face-to-face meetings with high-touch customers and personas to help drive business forward. They can be an integral element of customer success management programs that help foster and strengthen the business-customer relationship.
For obvious reasons, they're going to be handled much differently going forward and there's no way around that fact. Digital customer experience and virtual strategy planning platforms are going to be the only ways to make it happen.
Why QBR w/ Your Customer?
Companies that successfully implement customer experience projects tend to begin by focusing on how they collect and analyze customer feedback — an important part of QBRs.
A business review can help reveal the sentiments and motives of customers and associates alike. If not handled correctly or set-up strategically, they may not always be helpful. So it's important to have a plan, have intent, and have follow-through.
Before starting one, the first question should always be whether or not the QBR is going to be helpful? Will it help in gathering information that's necessary to move forward? What goals must be put in place over the next 90 days, and how does the customer fit into that strategy?
Successful QBRs stretch the experience beyond just simple meetings and check-ins. The best engagements offer the following:
A business strategy and goals review
Methods for strengthening relationships
A chance to explore and select best practices
Opportunities to develop nurturing programs
Channels to share ideas and thoughts
A reliable source for boosting adoption
While a reliable QBR can offer all of these things, success is never a guarantee. It takes work to achieve, like anything else in the business world.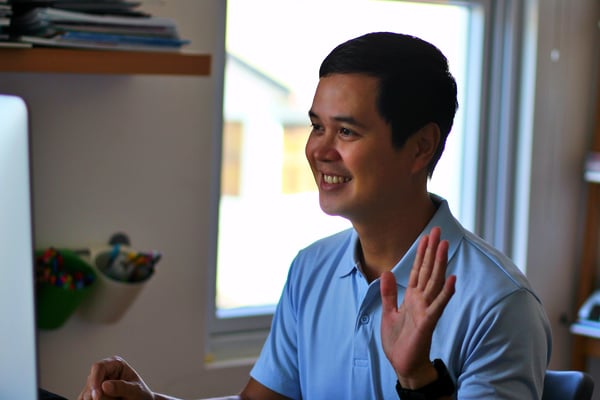 Ask Not What a QBR Can Do for You...
But rather, what can you do for your QBRs? What and how should you be structuring the meeting or experience to improve the outcome?
Review What's Happened
67% of customer churn

is preventable, provided firms identify and resolve issues the first time they occur. That's why a review is vital.
The first thing every solid QBR covers is what happened during the previous 90 days or quarter-span? What new programs and events went into place? How did people — mainly customers — respond to them?
The best review strategies assess and explore success metrics with clearer, definable progress reports.
Discuss the Current State of Affairs
Even a moderate improvement in CX would impact the revenue of a $1 billion company, boosting it by an

average of $775 million

over three years.
Every QBR should involve a review and discussion on the current state of the organization. What are some pain points that have either appeared or gotten worse? What are some long-term goals for the company? Have any previous goals or plans changed?
The focus should be on the evolving state of present business, or rather what's happening today.
Plan for the Future
34% of companies

are implementing "customer journey mapping" into their customer service programs.
Plan for the coming quarter or the next 90 days. What has to happen to ensure continued success? What areas or strategies could be improved, and are there tools that can make things easier and more effective? What processes or programs should be put in place?
It's at this time everyone should review and target new success metrics. What are the definitive goals for the future? Is it an increase in sales or customer counts? Is it a product shipping target?
Evaluate Services
63% of CX professionals rely on customer feedback to help prioritize investment in better products, services, and new customer experiences.
A QBR should also evaluate services, particularly from the customer or client's viewpoint. This is the opportunity for them to share their experience and thoughts. What has been working? What can the company do better for them?
On the business side, it should also explore how internal teams can evolve. What are some plans or actions that no one considered? Will outside events impact planning?
Reliable Strategy Planning In an Unreliable World
With strong, effective use of QBRs — and by keeping everyone engaged — businesses can gain a foothold in the uncertain market and world of today. Undoubtedly, that's valuable with how things are going and how the economy and market might end up over the coming year, maybe longer.
The customer journey is just as important as ever, but planning is going to take on a new meaning in months — maybe even years — ahead.
---
Questions about customer QBRs or how to keep your customer experience and briefing programs going forward?
Chat with our in-house expert, Darby.