In recent years, leaders and decision-makers have come to realize that employee engagement matters, but also that it has a direct impact on profits. When a workforce is satisfied, engaged and dedicated it leads to higher quality products or services. Most importantly, happiness is contagious and in a healthy corporate culture, it can spread openly to create a productive, loyal employee base.
Attrition, retention, recruiting, worker output, extracurricular activities and events, they are all potential areas of improvement that offer a direct influence on employee engagement. These areas are also one of the first places that every organization should look at when trying to
improve engagement and productivity
.
Better customer experiences are a byproduct of high employee engagement, as are growth and innovation. It also means that organizations looking to improve CX, should be investing just as much on ES — it's cyclical. Quite frankly, a poorly engaged workforce is enough to bog down any operation. An overwhelming 85 percent of HR leaders agree that employee experience is the most valuable HR capability.
While achieving a high degree of optimization is easier said than done, many companies are taking small steps in the right direction — rather than giant leaps.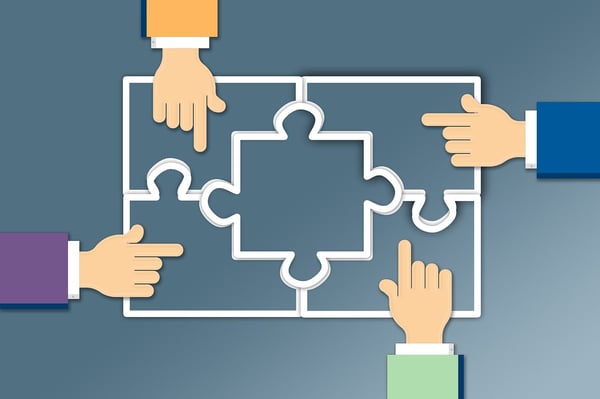 Companies Doing EX Right
Here are a few companies in different industries emphasizing employee engagement programs:
For the fourth year in a row, in 2019 Adobe was placed on the Great Place to Work Institute's and Fortune's list of World's Best Workplaces. That's no small task. Workplace experience professionals at Adobe support an intrapreneurial culture, where employees are encouraged to explore and innovate their roles and responsibilities and make a difference at work.
Adobe also instills an element of 'care' into all of their actions big and small, and when it comes to workspace design and programs around the office, they plan for diversity and inclusion from food, to paint colors, to the way the office is laid out. As such, the company has been able to better retain talent, maintain high levels of engagement and create a healthier workplace for its employees.
What employees are saying on Twitter:
If you only look to a single company on this list for inspiration, F5 should be it. The company has long invested in talent and the overall well-being of its workforce. Not only does the team purposefully employ a "small company vibe" but they also value ambitious, collaborative and strong relationships. The idea is to build something great internally or in-house first, before moving on to the rest of the business.
F5 leads with a value-based culture incorporating: Excellence, Collaboration, Customer Loyalty, Employee Success, Profitable Growth, Integrity, Innovation and Diversity.
What employees are saying on Twitter:
As an HR software company, you'd expect there to be a strong focus on employee engagement and wellness at Workday. Even so, that doesn't make it any less inspiring. Through a regular feedback program, the company gathers valuable insights from its workforce which it uses to influence future movements, all designed to improve company culture.
Their culture of continuous feedback plays into a similar mantra of happy employees that lead to happy customers.
What employees are saying on Twitter:
No stranger to the 'Best Places to Work For' lists, Salesforce believes in collaboration, fun, and leaving the world a better place as part of their workplace DNA.
Marc Benioff, the Salesforce CEO, is a huge proponent of gender pay equality. Under his leadership, the company has fixed many pay discrepancies across the organization, including those related to gender, race and ethnicity. As a result, the company has established several financial wellness programs with the explicit goal to eliminate and improve similar happenings. A healthy, fair culture is always vital to employee engagement, especially for a company as sprawling as Salesforce.
What employees are saying on Twitter:
At Patagonia, culture "matters equally through goods times and bad." In so facto, employee engagement remains a priority and focus at all times, no matter how well the business is doing. EX is not "switched on" only when finances are in good shape. They offer competitive health and family benefits, including childcare facilities for employees.
Furthermore, being an outdoor-related company encourages its employees to take up a sport and dedicate time to hobbies and extra curricular for a good work-life balance. Patagonia frequently gathers feedback from employees on morale to refine their workplace engagement.
Genentech continually makes it on a variety of 'Best of' lists each year. It doesn't hurt that Genentech's goal is to discover and develop medicines for people with serious and life-threatening diseases, that should inspire and motivate anyone.
Still, Genentech's approach to employee engagement and wellness is to generate a workplace that its employees "fall in love with." It makes sense because if you want to go to work and you're happy there, you're always going to thrive. A few goodies the organization offers to improve employee work lives are transportation accommodations, health and wellness food and activities, smart work spaces, generous vacation policies and flexible work options that ultimately leads to employees wanting to work rather than feel the need to work.
Through informational and educational conversations, Allbirds has created a thriving culture that centers on dynamic spaces and dialogue. Its workplace services help to create more flexible spaces such as open workstations, enclosed yet innovative conference rooms and unique "callbirds" phone rooms for private hoteling applications. Every single offering helps to streamline communications and workforce operations alongside company culture.
Allbirds offices are wall-less mirroring their open office culture where employees are encouraged to join in on hack-a-thons, present innovative products, hobbies, and opportunities to engage with each other in fan, new ways from their offices through their retail stores.
What employees are saying on Twitter:
Employee Experience Best Practices to Close the Deal
It's important to remember that, while each company's strategy may be different, there are several commonalities and best practices that everyone should follow. Failure to incorporate said practices will lead to inadequate programs, and ultimately, less influence on employee engagement, if at all.
For good measure, here are the best practices that must be incorporated into any program:
For the companies that honor and prioritize these practices, company culture and all employees will thrive at an unprecedented rate.