Earlier this year, the San Francisco International Airport (SFO) launched a new and innovative interactive map system that creates location awareness throughout the airport. The interactive maps help travelers navigate to points of interest (POI) within their large and complex facility including terminals, gates, security checkpoints, lounges, shops, restaurants, amenities, ground transportation and more.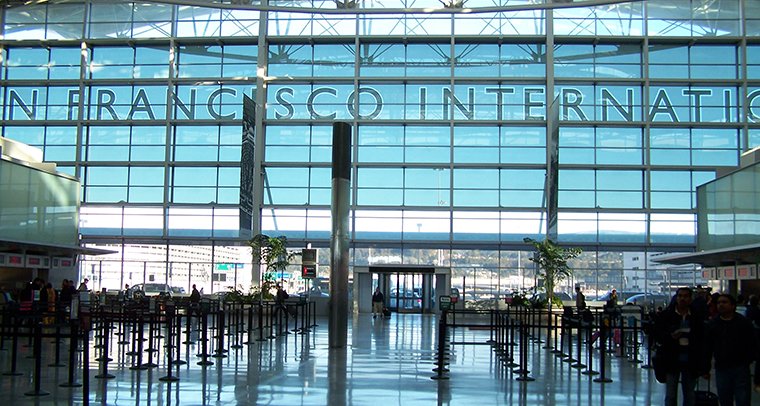 Before commencing the development of this mapping solution, SFO conducted extensive research examining user journeys and mapping scenarios. Based on their findings, SFO began building a powerful mapping and wayfinding application by leveraging Jibestream's indoor mapping and location platform. With Jibestream, the SFO team was able to design an interactive mapping solution equipped with advanced wayfinding capabilities that integrates airport data and information with indoor maps granting users visual access to detailed and accurate information about services and POIs through the airport.
This innovative and interactive solution has recently been named a Platinum winner in the Mobile Site Creativity – Interactive Capabilities by dotCOMM Awards, an international competition honoring excellence in web creativity and digital communication organized by the AMCP.
SFO has always been recognized for their dedication to delighting customers and providing a world-class experience. In 2017 alone, over 55.8 million passengers passed through the San Francisco International airport. Anyone who has ever been to SFO can attest to the magnitude and complexity of the airport environment, and they'd be able to tell you how invaluable this indoor mapping solution is to the millions of passengers who pass through every year.
Not only does SFO's award-winning interactive map solution contribute to providing a safe, positive and welcoming experience to airport travelers, it allows SFO staff to keep the map information current, ensuring users are receiving relevant and up to date information - something that is important for the end-user experience and for avoiding the pitfalls of data fragmentation by maintaining a single source of truth for their maps.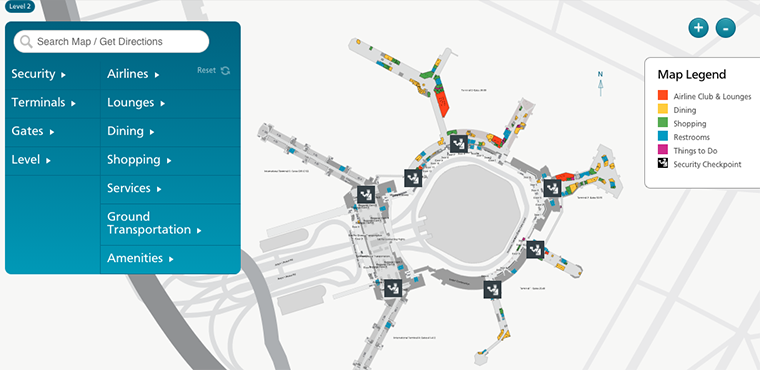 As per the award nomination announcement, SFO's system "provides directions to a point of interest based on the user's real-time location, with paths that include, when necessary, travel on the SFO AirTrain system. Paths take into account security zones, and will guide users to remain within post-security zones when possible for maximum convenience. The map takes into account floor levels, helping users navigate from gate areas to lower level baggage claim areas, and has an Accessibility option to show routes without stairs."
"The project included the development of a highly accurate and appealing user interface, with clean graphics, helpful color coding and icons. After exhaustive examination of user journeys and mapping scenarios, the indoor mapping and location platform from Jibestream allowed for integration of airport data and information to provide users with accurate, detailed information about concessions, services and amenities throughout the airport."
SFO's interactive map with real-time wayfinding is a fantastic example of their commitment to continuous innovation and providing the best level of service and care to all of its customers. We're proud to have played a role in enabling SFO to put maps in their apps. Congratulations to the team at SFO for this great achievement and for the great solution they built.