The average workplace has changed, and will never be the same again. The future of the digital workplace is dependent upon creating a connected environment where interactions are smart, information is accessible, and engagements are connected.
The state of the modern workplace is in the form of a distributed workforce, with many remote and virtual dealings carried out via smart and connected IoT technologies. While it may seem innovative — and it certainly can be — there are many new challenges presented by the remote setup.
Tools and information are often siloed with fragmented access divvied out. Communication channels are managed in real-time, but they're just not keeping pace. And many expectations and business directives are unclear and suffer from poor management.
It's important to solve these problems as soon as possible because even though we may all be returning to work soon, remote and virtual experiences are going to remain the priority for quite some time.
The WFH bottle has been uncorked, so to speak. The workplace has collectively acquired a taste for working remotely. Employees that work from home at least once a month are 24% more likely to feel productive and happy at work than those who don't.
The Many Stages of the Digital Workplace
The current distribution of a remote and digital workforce can be separated into multiple stages. Each stage is defined by when and where people are located at a given moment.
At Home

- Experiences must be tailored to provide information, accessibility, and empowerment for workers situated at home.

In Transit

- Experiences must also be personalized for on-the-go and more mobile interactions.

At Work

- When the time is right, in-office experiences must be adapted to allow effortless interactions around the workplace.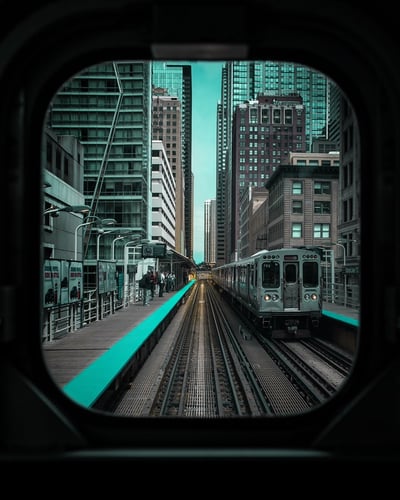 Ideal or not, work will be facilitated across these three channels. To improve productivity and employee engagement, corporate systems should be adapted to accommodate these scenarios.
Connectivity: The Thread That Ties It All Together
The only thing that can keep the various stages of the digital workplace tied together is a connected platform that is mobility compliant. Employees working for companies that make the necessary business apps readily available and accessible, report spending 17% less time on manual processes, and they also experience a 16% increase in team collaboration and a 16% boost in decision-making.
Achieving such a deployment is easier said than done, however. Here are some steps to consider when moving to a mobility compliant platform, which should also help make it a little easier:
Streamline systems and look for platform-based support

Standardize expectations and center the rules of engagement around technology

Considered a BYOD (Bring Your Own Device) approach

Incorporate use cases that fit the distributed work model

Opt for real-time communications and systems that enable perpetual content distribution with a low overhead
Notice how the primary goal is to empower and enrich modern workplace experiences, no matter when and where they are happening? 87% of CIOs believe that digitally empowering their employees will drive at least 5% additional revenue growth over three years.
Mobility Compliant Platforms – A path for the future?
The new workplace is all about connecting people on-site, on-the-go, and in-between moments. A good 'back to work' strategy incorporates technology into different touchpoints across the employee journey that facilitates interactions and use cases depending on who they are and where they are.
Any standards you put in place will shape near-term success. Many leading companies are already considering mobile apps to be an integral component of their fast-approaching return to work strategies.
Mobile apps are the only technology that can be used to clearly communicate with employees across a distributed workforce with a degree of cohesiveness, whether they are on-site, in-transit, or working from home and remotely.