When it comes down to the grit and grime of business and marketing - there's only so much you can control. What and how your existing and prospective customers perceive you is a delicate 50/50 balance. Yes you can perform your due diligence and publish ads, provide 24/7 support, create great marketing material etc., those are competitive differentiators you can control.
The customer experience journey is the path of interactions between a customer and an organization through the duration of the relationship. An effective customer experience model helps to enhance satisfaction, foster loyalty, stimulate acquisition, and improve retention among your existing and potential customer base. How the customer thinks, feels, perceives, and interacts with your business offering impacts your bottom line. But, not all customer journeys are built the same, in fact, they are all very different.
The basic truth is, there are certain touchpoints you simply cannot control in full. These are things like how, how much, and when content is consumed. For example, you may deliver all the resources your customers need, but you cannot physically take their hand and force them to consume or make use of it. The same is true of your products, services, content, and engagement.
What you can do, however, is provide a basic framework; a foundation. It will act as a general guide, helping customers self-direct their experiences and journey. It does offer a small manner of control, albeit effective when used appropriately.
Self-driving experiences, the idea of allowing customers to travel the journey on their own and of their own accord, is the way to achieve success, at least when it comes to customer experience management. You can reach out and guide your audience, without actually being behind the wheel.
Managed vs. Unmanaged: What's the Difference?
The difference between the two concepts or strategies is remarkably simple, yet achieving one over the other is not so.
Managed touchpoints are those - including information and assets - controlled and provided directly by your organization or representatives. It encompasses things like who, what, where, and why. One of the best ways to describe it is as being instructional or commanding. It pushes customers through the journey, ensuring they take the appropriate path, make the right decisions, and or acquire the right products.
Unmanaged touchpoints, on the other hand, are namely interactions and engagements. It encompasses things like how, when, how much, and even sometimes why.
The latter is more difficult to facilitate and, well, manage, because you have no final say in what happens. Take a discount or promotional offer, for example. You can provide it to a huge variety of consumers, allowing them to take advantage of a discounted product or services. Even so, you cannot control who uses it, when, and why. Some might actually need the product you're offering at a more affordable prices. Others are simply taking advantage of the opportunity. Still more, will see the discount and dismiss it, deciding they have no need for what's being offered or it has no value to them.
Ultimately, it's that decision - that interaction - that you have no control over. You can make changes that make a certain customer more likely to use a discount or promotion, but that doesn't guarantee they will.
And this plays directly into conventional business outcomes. You will either succeed - or fail - based on the efforts you put behind these customer journeys and touchpoints. To succeed, you need to ensure that both managed and unmanaged properties are sufficient.
An Autonomous Customer Journey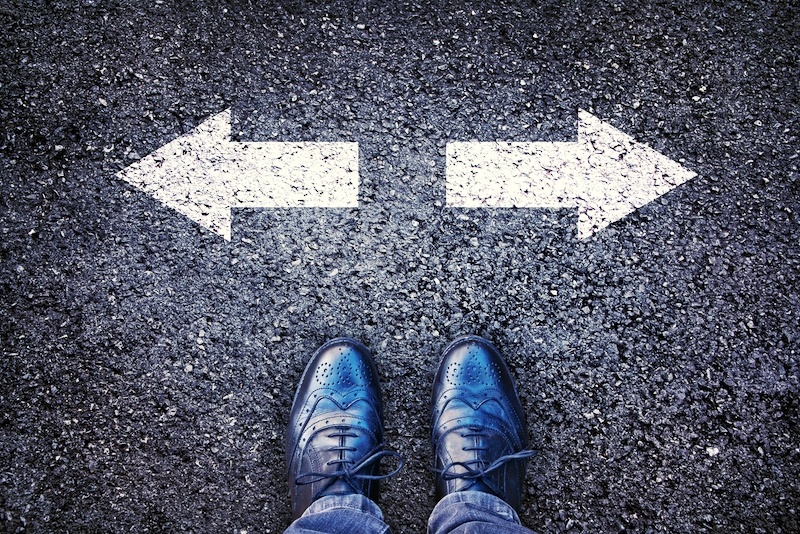 The goal is to produce or develop an autonomous customer journey, which includes all the resources, guidance and touchpoints they need to make it from beginning to end. It all comes down to what you're offering, especially when looking at a mobile app, online, or digital experience.
According to Forrester, nearly 63% of marketers use a customer journey mapping to help guide their audience through the appropriate experience.
You can only give someone the tools; you cannot make them use them, do it properly, or control how long they do. You cannot control where and how much time your customers invest. You cannot decide what they are going to consume; it's up to them. But you can optimize and you can do your best to plan for these things by providing the framework and the tools necessary for them to have a successful and enjoyable customer experience.
So what can you do? Strike a balance between managed and unmanaged touchpoints. Identify and understand when something is out of your hands, and do what you can to give your customers and audience everything they need. Data, for instance, is a fundamental principal or crucial element of making these touchpoints more manageable and less of a 'black hole' for your team. With the right data, you can make smarter, more efficient predictions, and take action.
The solution then is to deploy an omni-channel, multi-device strategy through mobile first and executive briefing engagement platforms that create a seamless customer experience. This ensures that while the end-result is the experience on the other end of the device, you can be sure that you are always with them, just a tap away… providing the content, collateral, group think, social activity that creates a compelling customer journey. Isn't that concept, in and of itself, relatively simple?