Roles in the C-Suite no longer are as straightforward as they once were. An evolution is afoot, which has helped to forge a plethora of new opportunities.
The world of business changes at an alarming rate, and that's so for all facets of an organization from the customer-centric roles to the executives. Some of the fastest-hiring C-Suite jobs include more traditional roles like Chief Executive Office (CEO), Chief Financial Officer (CFO), Chief Operating Officer (COO). It makes sense considering many of them handle mission-critical processes like vision, operations, product, strategy, finances etc.
Yet, in recent years, new roles have emerged to deal with the push towards customer experience enhancements and more data-centric solutions goals in business. Some examples include Chief Customer Experience Officer (CCO) and Chief Digital Data Officer (CDO). As a result, there are more paths to the C-Suite level ever before.
This shift mirrors current business trends. New technology advancements, an emphasis on experiential services over goods, and evolving company culture are responsible.
Let's break them down:
Technology We've seen a growing need for more advanced workplace tools and innovative ways to incorporate them for internal and external audiences.
Experiential Services Product saturation is at an all-time high, leading more successful teams to focus on customer experience and the need to deliver on both ends of the spectrum.
Company Culture New work opportunities have appeared, like remote work and telecommuting. The gig economy makes it so people can work multiple jobs from anywhere versus one job with tenure. It also introduces an incredible array of opportunities for employers and employees alike.
Beyond the

w

hy, it's important to understand the ne

w

roles that have cropped up.

W

hat purpose do they serve, and

w

hat does it mean for

the future of

w

o

r

k

?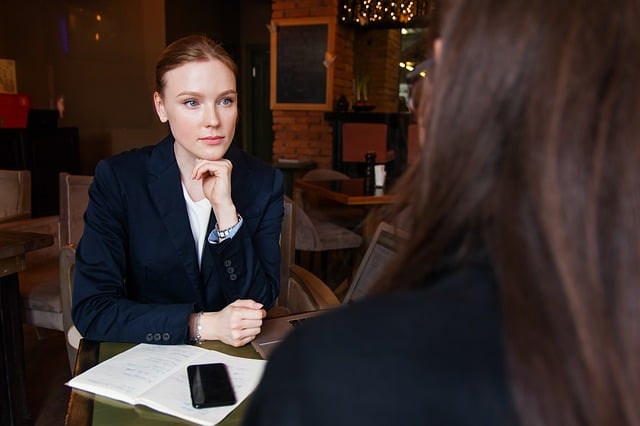 The New C-Suite: Roles and Opportunities
New roles in the C-Suite have either evolved from more traditional roles, while others have been created from scratch.
Here are some of the most prevalent ones you should become familiar with:
Chief Customer Experience Officer
Products are out (sort of), customer experience is in. More specifically, experiential and contextual services are the future. About two-thirds of a company's competitive edge actually comes from its customer experience.
It's the Chief Customer Experience Officer that is responsible for establishing and maintaining the necessary solutions that can achieve this. They regularly improve customer lives with the help of innovative services, organizational habits, success metrics, appropriate leadership, digital content and communications.
IMPORTANCE: Unity across the entire organization makes it easier for everyone to achieve one common goal, which is to meet the customer's needs. Transparency, cohesion, collaboration, and standardization all functioning around guiding principles make it possible.
CX Roles Around the Industry
Chief Workplace Officer
You can't have a successful business without a positive and thriving workforce. That's why the Chief Workplace Officer role has become incredibly vital to modern operations.
They are responsible for transforming the workplace culture and environment across all levels of the organization from employees to leadership. The goal is to align the entire organization as much as possible, as a means to boost engagement, productivity and business value. When a well-structured culture is established, it can reduce employee turnover rates by as much as 34%.
IMPORTANCE: The Chief Workplace Officer is instrumental in fostering employee engagement through communications, content, interactions, awareness and more using strategies and tools to achieve strong internal business value.
WORKPLACE Roles Around the Industry
Chief of People Officer
With the market so saturated in regards to opportunity, it's challenging for businesses to not only find good talent but to retain it, as well. Therefore, it's necessary to optimize the entire spectrum of employee experiences. That's where the Chief People Officer steps in.
They are directly responsible for proactively assessing and solving the challenges of human capital management to achieve optimum health and success for the organization. Highly engaged employees are 87% less likely to leave their companies. Critical areas of investment for this role is employee experience and employee engagement company-wide.
IMPORTANCE: The entire employee lifecycle needs to be assessed from recruiting and on-boarding to potential growth. Even an employee's exit experience matters and will influence future relationships. The role exists to help maintain innovative people, programs, and products.
EX Roles Around the Industry
Chief Transformation Officer
For over a decade now the business world has been ablaze with the concept of digital transformation or digitization. Although many organizations have already converted to digital-heavy processes, the concept is still relevant.
The Chief Transformation Officer role is designated for mobilizing organizational resources and enacting change to drive new growth and incorporate connections. They organize and facilitate a transformation across the organization.
IMPORTANCE: Organizations are tasked with commercializing new ideas, spearheading growth and facilitating change management at the speed of business. Someone needs to man the helm to drive business strategies and ensure they are applied adequately.
Transformation Roles Around the Industry
Experience Is the Key
A clear trend across all new roles relates to the experiences they create. It's not just about customer-facing experience either, as both employee experience and internal operations count. Let's not forget about partner and vendor experiences, either. Everything is becoming more about creating a memorable experience, rather than just a conventional product or service.
It highlights just how important 'experiential' truly is. That's why we have entered the era of 'experience' and not products.