Around the world offices are opening back up, events are being held in-person and now several briefing programs are transitioning to having visitors in-person as well. Virtual and hybrid briefings have really pushed the boundaries as to what is possible when delivering a customer experience over the past few years, and now that's being translated in-person. Having customers visit briefing centers has always been a great way for companies to engage with customers and build relationships that last - so here are 5 tips to make the transition back to those experiences easier.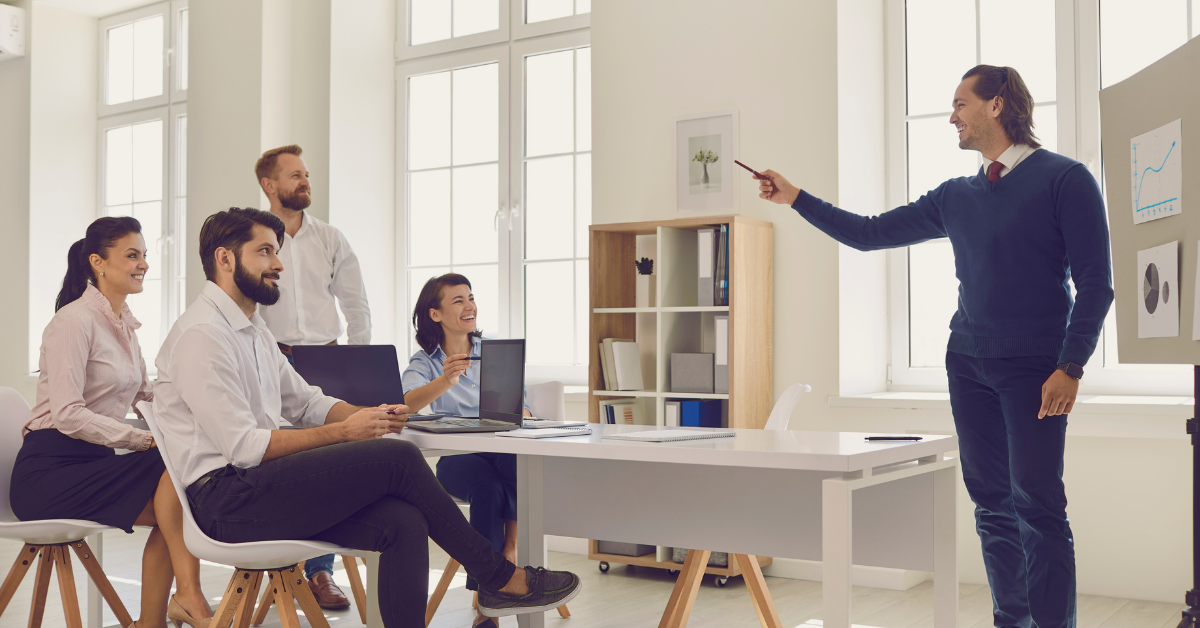 1. Evaluate Your Current Space
Start by reviewing your space and evaluating if it meets the new goals you'd like to achieve. A lot has changed since the pandemic, and the increase in hybrid work, digital tools and prioritization of safety may have an impact on the space you've previously used to host customers and guests. Consider spaces like the reception and welcome area, briefing rooms, demo areas, dining rooms and even hotel stations. Does it flow well and function the way it needs to in our new normal?
If not, the first step to transitioning back to in-person briefings can be making the changes necessary so customers feel comfortable and welcome. Some programs are removing seating in key areas like briefing rooms to allow for more personal space per guest, and others are adding coffee bars, casual seating for open discussion and more hotel stations for additional privacy. Make sure to meet local regulations in terms of safety protocols and take extra precautions with new signage and PPE stations. If you're unsure about the level of comfort customers feel when visiting briefings in-person, consider sending them a pre-briefing survey and make adjustments based on the results.

2. Update Technology to Meet Guest Expectations
The past 2 years have seen a large increase in the use of technology to facilitate virtual and hybrid briefings, so many programs have taken this time to upgrade their space with new forward-thinking technology. Programs are investing in new equipment in briefing rooms like audio and video options, and touchless ways of engaging like visitor check-in systems, all in an effort to meet and exceed guest expectations.
Another way briefing programs are implementing new technology is having a virtual briefing platform like Inpixon's CX Briefings, paired with a mobile app to increase visitor engagement and facilitate their entire experience. With this app, customers have the ability to navigate the briefing center and even the campus through intelligent wayfinding and partake in self-guided audio tours creating truly memorable moments. Customers can even unlock content related to product and solutions demos or other areas of interest, and visitor-curated content can be shared to digital displays to boost engagement. Another way to get customers to engage is through polls and an activity feed, which allows for early engagement before or while the briefing takes place.
Inpixon CX Briefings - Overview
A great benefit to using virtual briefing platforms is that this investment can now extend into in-person briefings, by leveraging the platform as a mobile hub containing useful materials that customers can access anytime. Platforms like these, along with unique innovations like La Vitre Mirror (a full-length, mirror-sized screen used for video calling), are being used to elevate the customer experience by facilitating communication with visitors from all over the world. Another key example is broadcast studios that allow for guided tours and content to be developed for virtual audiences. Now they allow experts to walk guests through their demo spaces and interact with in-person guests while also being able to address any virtual attendees at the same time.
3. Engage with Your Customers Ahead of Time
Communication is key when it comes to making a transition back to in-person briefings. The sooner you're able to communicate information to a customer related to their visit, the more prepared both briefing teams and visitors will be on briefing days. But how can you be assured that important details will reach your customers? By using a mobile app and virtual briefing platform as an extension of your briefing program, you can prioritize the customer by ensuring they receive all the necessary information you'd like to share. These tools make it easy for your customers to get to you with travel and logistics details such as local hotels, activities, maps, and personalized itineraries.
Many programs are communicating all briefing details earlier through a fully branded and thoughtfully curated virtual briefing platform for engagement with their guests before, during, and after their visits. These communications include the agenda, discussion leader bios, attendees, customized content, solutions information, surveys and can integrate 3D experiences as well. So even when the briefing is over, customers can return to the platform indefinitely, especially as briefing programs continuously add new and relevant content.
4. Update Your Day-Of Briefing Checklist
Keeping organized is crucial in delivering an exceptional experience for customers, which is why day-of briefing checklists have always been an important part of the process. So much has changed over the years that it's now a good time to update this checklist, especially if it's been a while since in-person briefings have been conducted. Do this by envisioning the customer's journey through your space and capture every element they will interact with to update your Day-of Briefing Checklist.
Some briefing programs also have new team members who have only done virtual briefings, while others have the same team members but have evolved their processes over the past 2 years. By updating the checklist, you'll be able to bring together your team members to capture all voices and collaborate on a new standard to ensure consistency across all visits.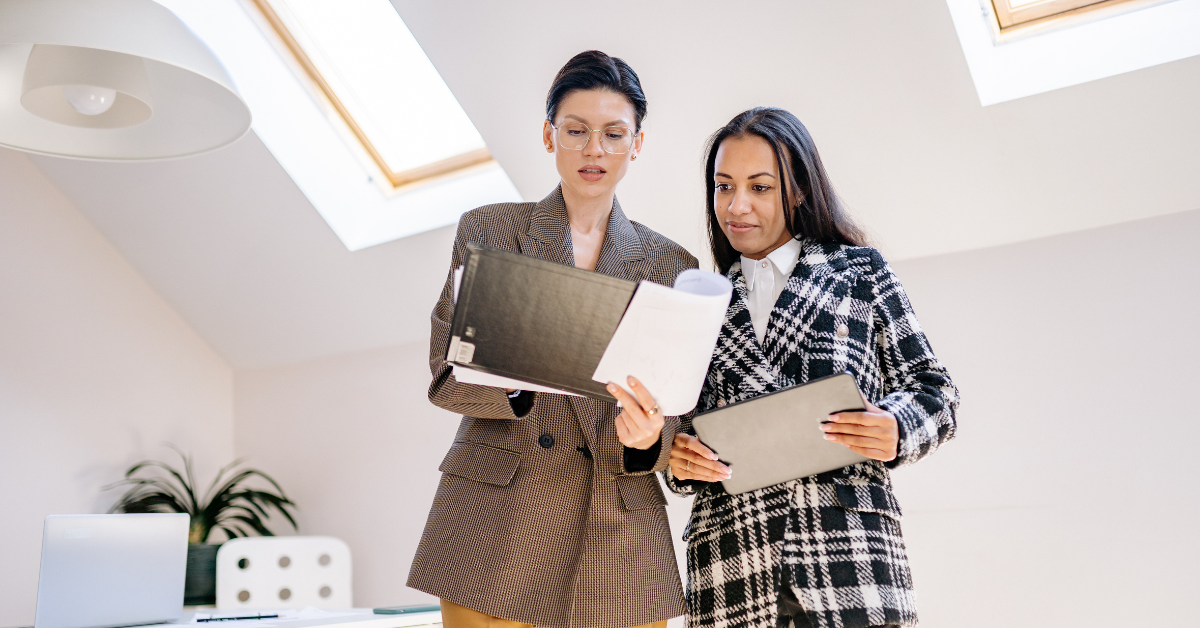 5. Help Your Briefing Team Re-Adapt to In-Person
After the necessary changes have been made to update your space and improve your processes, it's important to run through your program in the eyes of the customer. Make sure to test every aspect of your space, from the reception and meeting rooms to demo areas and coffee bars. Check that each device is working, like remotes and projectors, and ensure that customized content is being displayed correctly.
The best way to inspect everything is to have all team members be together in person to review the specific elements of the Day-Of Briefing Checklist, walk through your space as if you are the customer and make sure all equipment is in order to ensure that all experiences will be consistent. Doing so will reduce your team's stress level knowing everything has been tested. Keep in mind that in this time of change, briefing teams still need to be flexible. When planning for in-person visitors, always have Plan B ready in case they need to join virtually instead - which is why utilizing technology like a virtual briefing platform helps support those last minute changes and ensures briefings run smoothly.



Briefings Made Easier
Whether you're still engaging in virtual briefings or want to take the jump towards having them in-person again, having the right tools and technologies can facilitate a smooth transition for your team. Interested in what the Inpixon CX Briefings platform can do to elevate your briefing program? Contact us today.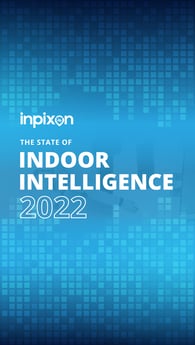 The 2022 State of Indoor Intelligence