Here's Why Subscription-Based Business Models Such As "SaaS" Are On the Rise
Across all industries, from entertainment to corporate services, the subscription model has become incredibly popular. In fact, many businesses are either converting or drawing up subscription-based plans for their existing products and services.
In the Software as a Service world, in particular, the subscription model is used almost exclusively to both fund and provide ongoing service to customers. Instead of buying an item or product outright, customers pay a monthly or annual fee to retain access. In return, the product — usually software — is typically maintained remotely, in the cloud. This is true for all types of products in business from workplace experience solutions to event management platforms and customer experience tools.
The model is so popular that Gartner predicts all new SaaS entrants and 80 percent of historical vendors will honor subscription-based payment solutions by 2020. This will happen regardless of where the software resides, be it local or remote.
There are many reasons why the subscription model is inherently popular. For starters, it complements the kind of on-the-go, mobile-friendly solution that most customers demand. In addition, it helps to improve the customer experience as well as lengthens the ongoing service delivered by product providers.
Popular or not, it's relevant to consider what advantages the subscription model actually offers. As a customer, you've probably already been tempted by such a value proposition, whether in your personal or professional life.
But while signing up for a service like Netflix or Amazon Prime and endlessly binge-watching shows in your free time is a no brainer, making a commitment to a subscription product on behalf of your business is a completely different matter entirely. You want to consider exactly what your business could gain.
"One of the benefits of #SaaS services is that they vastly improve the customer journey, experience and retention. @TheCXApp"
CLICK TO TWEET
The Benefits of Subscription-Based Payment Models
One of the benefits of a SaaS platform is that they vastly improve the customer journey, experience and retention. Why? It's because of the nature of this type of agreement.
The SaaS solution is maintained remotely, which means it's updated, supported and serviced with little to no impact on the customer. As the customer, you don't have to do any work - it's all handled by the provider. Of course, that's merely one facet of the subscription model. To really understand the full scope of benefits offered, we have to dive a little deeper: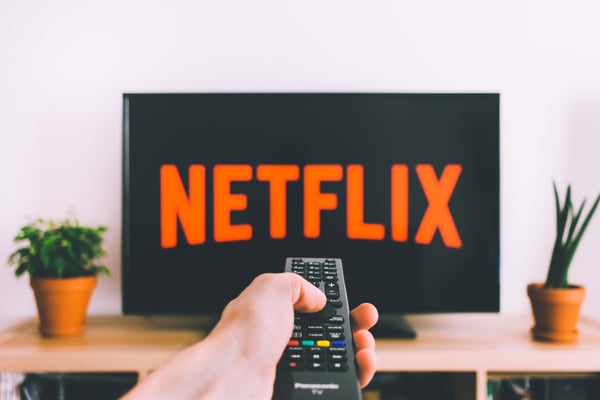 1. Multi-Tier Opportunities
Similar to how providers can offer varying quality and feature levels for physical products, they can offer a tier-based system for subscription services. This allows you, the client, to expand and contract your package options depending on what your business needs at different points in time. In other words, the service can grow with you.
Also, it's easy to replicate a software solution that's become a part of your business' processes as you expand to new locations and open additional offices or add personnel.
2. Personalization Potential
Many SaaS products are customizable to your needs, in the sense that you can pick and choose the features or tools you want. This is all part of the proposed solution, and you can customize many characteristics pertaining to how your organization uses a particular product — such as how many people have access to it.
Also, in most cases you can rebrand or theme the subscription-based product to meet your needs, providing a more seamless experience for your own customers or end users.
3. Persistent Service
It's so much easier planning for the future when you know that a SaaS tool is in place. These kinds of remote, cloud-based solutions are highly-scalable, versatile and super-reliable for digital workplace services.
You may not require advanced features now, but it's good to know that once your needs evolve, that option is there, just waiting to be activated. The alternative is anticipating your business' growth will be the harbinger of a painful process of finding a new vendor and training employees to use a new tool. Now you see why the subscription model is far less stressful.
4. Immediate Access to New Features
New and upgraded features are both iterated and rolled out much faster. This eliminates the long waiting periods you tend to see with the "annual release", a phenomenon which has grown quite common among the bigger software platforms.
In fact, the best SaaS companies will make real-time adjustments to their product based on customer feedback and market needs. Hence the improvement to customer experience.
5. Better Budgeting
With most software and digital solutions you see an estimated quote up front, but due to complications and various conditions such as growing needs, the price can balloon. That's not the case at all with SaaS solutions.
You're aware of the fees upfront, you can easily solve for ROI, and you know, in advance, about any recurring fees. All of these disparate fund concerns can be factored into your budget and financial plans.
This arrangement leads to cost savings in terms of planning and long-term service. Moreover, this kind of reliability can even offset the higher price of a product. Considering software and cloud budgets will remain steady into 2019, at 26 and 21 percent respectively, better budgeting opportunities and cost savings are a definite must for modern IT solutions.
6. Builds Relationships
In subscription models, a vendor wants their clients to succeed, remain loyal to encourage continued business, and to help promote — which means serving as a referrer.
This drive explains why subscription businesses invest more resources into nurturing their clients. The on-boarding process is optimized to ensure customers are comfortable with using a product and truly gain something out of the transaction.
Often, this means that the vendor becomes an educator, staying on top of news and innovation in the industry and sharing that knowledge with clients in order to maintain their status as experts. The customer journey is therefore carefully attended to over a longer arc.
7. Exceptional Reliability
A SaaS product can be accessed from multiple devices or locations, because all digital content and information are stored in the cloud. The data is also securely backed up, with minimal impact on the customers and data owners.
Also, as technology changes, the vendor is forced to keep up in order to stay competitive. This assures that you're going to keep being able to easily access the service, no matter what new devices or media become popular.
SaaS Platforms for the Win
Are you thinking of making the switch to a SaaS product? Then you'll be pleased to hear that a majority of SaaS companies offer a free trial for their products and services, as well as knowledgeable service reps that can answer all your questions.
If you're on the fence, it's best to simply reach out and get in touch with those potential providers — and as with all shopping, do your homework ahead of time.