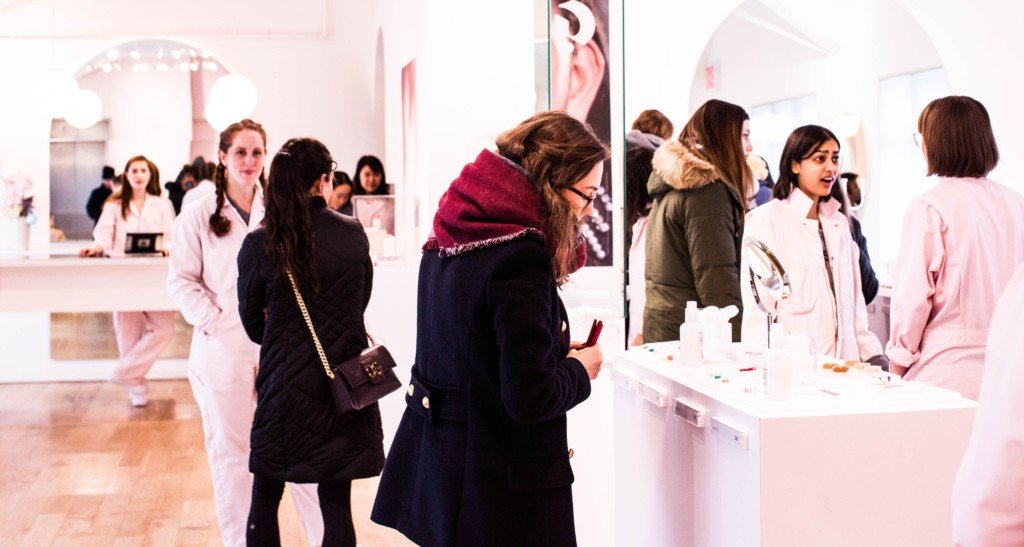 The Canadian Consumer Retail Research Report, a recent study conducted in 2018 by WisePlum (also available through the Retail Council of Canada) set out to answer four basic questions:
What drives preferences for where consumers purchase?

Which drivers are within a retailers control? Which are not?

Does regional distribution and physical location have an impact on shopping preferences?

What is the path to purchase?
Exploring the Report Findings
The consumer shopping experience is not limited to one approach. Consumers still prefer to shop in store. The need to touch, feel, and see what you are buying is a huge driver to purchase.
The study found that "Brick and mortar shoppers are very likely to continue to shop the same item in store again (94%), more so than online shoppers (88%).
One eighth of online shoppers will switch to brick and mortar if buying the same item again across all channels." But price comparisons are important to consumers, and those are done more often online.
There are also generational differences in shopping. For example, Gen X has equal in-store visitation to Gen Y, yet their online purchases are lower and they are less likely to make similar future purchases online.
For Gen-Zers, the internet has always been there and social media is woven into their daily lives. Baby boomers, on the other hand, continue to have the greatest amount of disposable income but are not as technology savvy as younger generations.
There are also differences between how men and women acquire products. Typically, men "buy" while women "shop". While women are more likely to shop online, the study found men are more likely to embrace new technologies.
Grocery stores continue to have the highest in-store purchase behaviour while mass merchandize and specialty stores see the biggest impact for online shopping. Although, as already noted, in-store continues to capture the lion's share of purchases.
Most purchases in-store continue to be made at the check-out-assisted lines, with a small percentage of consumers opting for self check out.
Staffing continues to be the largest frustration with in-store shopping. The two most notable issues were not being able to find a sales associate and lines at checkout being too long. Difficulty in finding the items you want was also identified as a key problem for the in-store experience. Though this relates directly to not being able to find a sales associate.
The question that remains to be addressed is how many baskets/carts then go abandoned? And, based on known basket value, what's the direct loss to the business?
Capturing the Customer Experience
Indoor Intelligence solutions using indoor mapping, positioning, and analytics, can help address this. Knowing where your sales associates are at all times, compared to where your shoppers are located, helps ensure that consumers are serviced effectively and in a timely fashion.
Indoor Intelligence can also help you identify shopper traffic patterns, letting you staff to demand based on historical data and identified trends. Knowing how many people are in line on any given day at any given time provides valuable insight. With Indoor Intelligence, you can also identify abandon rates based on real data, helping you understand the full financial impact for your store.