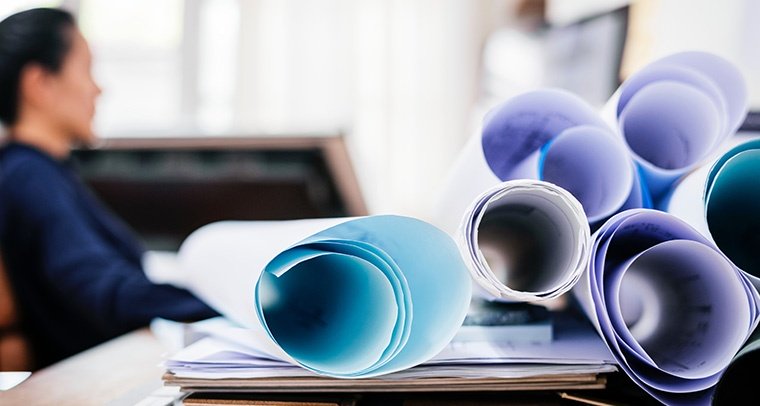 Forward-thinking organizations know that they need their indoor maps to be scaleable - to do more than just navigate a single type of user through a building. While mapping projects often start with a single use case in mind, typically an indoor wayfinding app, once you have your indoor maps digitized, they can be used to address many different use cases. Thanks to advanced indoor mapping and location technology like Inpixon, organizations are now able to do this with a single platform, from a centralized location, and most importantly, using a single set of maps.
This is where Map Profiles come in. They exist to allow different users to see, engage with, and manage the same space in different ways. Whether it's an app user being served customized visualizations of your space based on their profile, or it's an app administrator who is managing multiple versions or views of their building from a single map instance, Map Profiles go beyond basic mapping functionality and user permissions to create a secure, engaging, and customizable experience.
With a single set of indoor maps, it's possible to:
Hide or reveal parts of a map so you can show different views to different types of users;

Create experiences catered to a user's specific needs by showing them walking paths and destinations relevant to them;

Manage permissions to only display specific areas of your building that you want visible to a specified group of users (ie: visitors) compared to other parts of your map that are restricted for another group of users (ie: internal staff or facility workers).
Historically, this would have required a different set of maps for each profile. For example, if you're developing apps for your hotel brand and you have 150 hotels with 20 floors, each catering to 5 different user profiles, every one of your venues would require 100 maps versus one per floor. That's up to 15,000 maps across your chain of hotels. Additionally, without Inpixon's Map Profiles feature, each time you make a change to an indoor map, you would have to replicate this updates to the replica map for each user profile.
Examples of Map Profile Applications
Hospitality Facilities
Wayfinding for work order management in the hospitality industry is one example of how Jibestream's Map Profiles can help create an enhanced user experience that benefits both business owners and consumers.
Hotel staff members often know their way around the hotels they work in, but they may need to be routed efficiently based on dynamic data sets. Let's say there is a room service agent on the 11th floor. If a room near them on the same floor suddenly submitted a room service request, the system would see this nearby room service agent, and not only assign the new guest request to them because of their profile type and proximity, but also navigate them to the necessary service and maintenance areas to fulfill the request.
Thanks to the the combination of indoor positioning data and the agent's user profile, your system is able to send the update to the most appropriate staff member rather than the front desk or the housekeeping department. Additionally, Map Profiles mean that the hotel guests wouldn't see these service and maintenance areas on their version of the map.
In other applications, this process would require you to make unique copies of your map for every type of user and use case. These maps would also need to be managed and updated separately.
Now imagine implementing this across your enterprise. Can you imagine the headache of trying to update anything across all maps iterations without Map Profiles? We think that's a pretty inefficient way of doing things.
Corporate Campuses
For corporate workplaces, leveraging Inpixon's Map Profiles can provide easy building security benefits. In the context of a corporate campus, office visitors don't require the same visibility into your building as your employees do. For example, there's no need for anyone coming in for a meeting to know where your server rooms or back entrances are.

With map profiles, you can restrict visibility to include or exclude rooms, areas and pathway from your corporate campus indoor maps, as you see fit, without having to create a whole new set of maps. If you're using Map Profiles, you are in control of who sees what. You decide what visitors or employees or security personnel can see.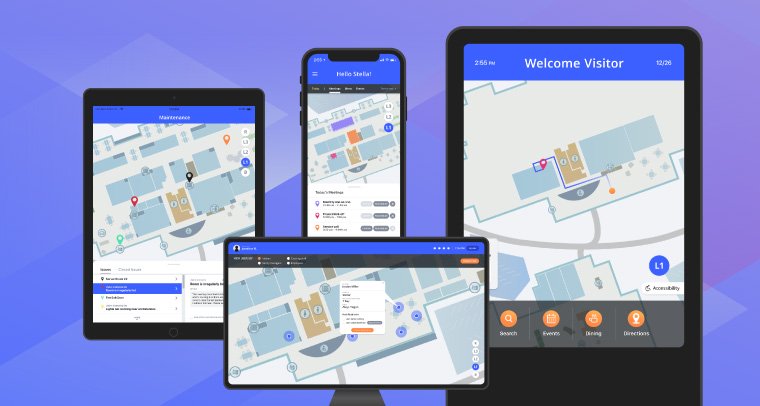 Again, when you make changes to your map, like adding a newly-built wing to your building or changing the function of a room, you only need to change one map, not multiple instances of that map you've been forced to create for your various user types.
Map Profiles Manage More Than Permissions
Inpixon's Map Profiles mean you can cater to different users with one set of maps and have centralized management of all associated data.

The data, the routes, and even which areas of a map are seen by different user types can all be customized to create an efficient, high-value experience that solves additional problems without adding additional administrative headache. This is a huge time-saver when determining accessible routes, emergency routes, staff-only routes, construction or detour routes, and more, all from a single source of truth - your Inpixon indoor map.