In the midst of this global COVID-19 pandemic, many are wondering how technology can be leveraged in the service of public health to keep people safe and halt the spread of infection. While many people are self isolating and practicing social distancing, it's important that our governments and organizations work together with great expediency to find more ways to 'flatten the curve' and to set ourselves up for success in the event of potential future threats. In the United States, government public health experts have already begun to explore the possibilities around compiling anonymous and aggregated location data to attempt to map the spread of the infection, asking technology companies to investigate ways to implement features that might help in this time of crisis.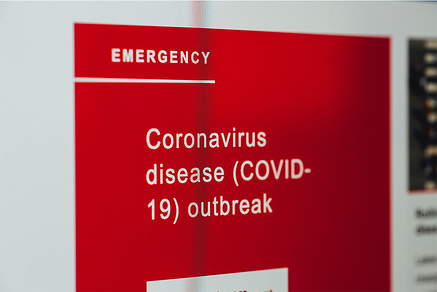 We're already seeing global maps depicting the rapid spread of COVID-19 being referenced extensively to visualize the global health impact at a macro level. Similar location and visualization technologies can also be leveraged in the context of buildings in several interesting ways. Hospitals, for instance, are one type of facility that can be aided most quickly by indoor data and location technologies, specifically asset tracking, wayfinding and analytics. When hospitals are facing a situation like this pandemic, indoor intelligence made available through these solutions can become an essential component in creating visibility.
Indoor asset tracking evolves from a nice-to-have to a necessity very quickly when hospitals are facing supply shortages. The ability to visualize the location and status of ventilators and other key equipment is highly beneficial. The same can be said of locating key healthcare providers such as doctors and nurses while hospitals are overcrowded. Many have seen the harrowing images of overflowing hospitals in Italy, and while we must do our best to prevent that kind of strain on our healthcare resources here, the ability to quickly locate care providers and life-saving equipment in a hospital is imperative in situations like these.
The same technological infrastructure can also be applied to intelligent wayfinding to help prevent congestion within our hospitals, and to steer people away from quarantine zones. An intelligent wayfinding system in a hospital, with real-time positioning can direct employees and patients to the safest or most appropriate entrances and sectors of the building.
In the face of a disease with such a long incubation period, coupled with many infected people being asymptomatic, location technology can play a pivotal role in addressing key pain points caused by the current pandemic. Due in part to this long incubation period, it is unfortunately becoming increasingly apparent that the disease is being spread by people who are moving around their communities unaware that they are potentially infected and infecting others.
We have already seen several governments implementing initiatives such as wristband technology and cell phone monitoring to track the movement of patients and high risk people for the purposes of notifying those who they may have come into contact with in an effort to curb the spread and flatten the curve of infections from the coronavirus disease.
The threat we are facing is immense. This is not the first global pandemic influenza to shake our world, and it is unlikely it will be the last. But the way we leverage the technology and innovation that we've built in our recent history could be the key to equipping us with the tools to save lives. It all comes down to how we decide to use the technology available to us now, and the steps we are willing to take to keep our population healthy and secure.
Inpixon is offering location-based technology to assist organizations seeking to manage the impacts of COVID-19. Click here to find out more. This blog post contains forward looking statements which are subject to risks and uncertainties. Please click here to learn more.