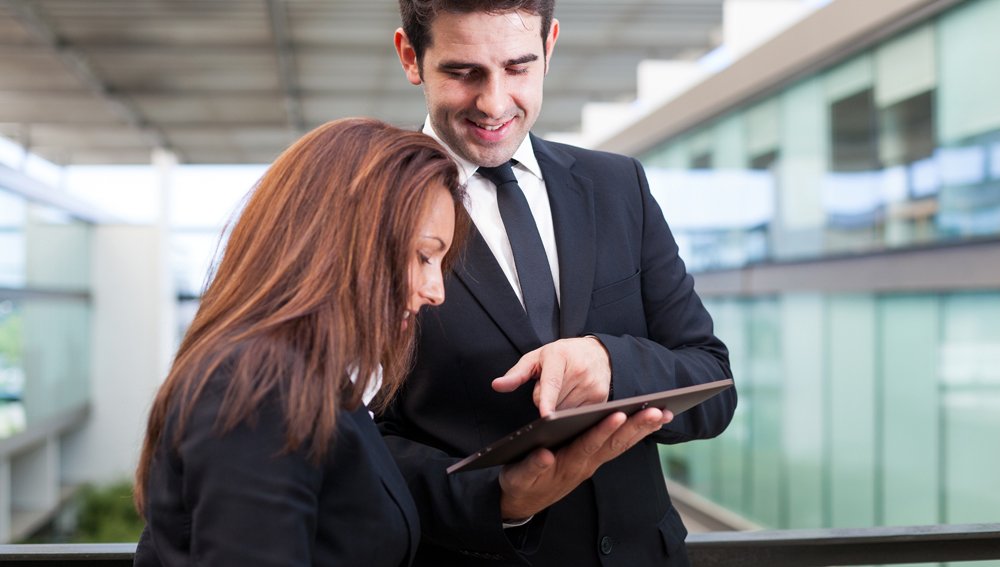 Gartner defines a business moment as "a transient opportunity that is exploited dynamically," an opportunity that can last mere seconds. As businesses integrate more and more into the digital world, these moments have the potential for more frequent occurrence as consumers steer themselves through their purchasing experiences online. While their ability to improve efficiency and create new revenue streams has not been fully assessed yet, they do hold the promise of some burgeoning new opportunities.
Business Moments Contribute to Exceptional Patient Experiences
The patient experience has become a vital factor in the success of the modern hospital. Patients know they have options in where they receive health care. By integrating wayfinding technologies and patient management systems, health care delivery organizations (HDOs) can improve the patient experience across the continuum of care.
Already, through a combination of location-aware technologies and wayfinding-enabled staff workflow tracking, a nurse that needs to confer with a doctor can see exactly where she is in the building and use turn-by-turn navigation to convene with her. With location-aware technologies, this sort of meeting could occur based on location and proximity facilitated by an application notifying the nurse that the doctor is nearby appears on his mobile device. The doctor is in the same ward so the nurse requests a meeting via the app on his device. The doctor accepts and the nurse is given turn-by-turn directions to the doctor's location.
In the modern hospital, where resources are already stretched, opportunities like this will help health care workers to be more efficient and productive.
Business Moments Contribute to Employee Engagement
By automating some of the scheduling tasks involved in the everyday workings of a corporate campus, enterprise wayfinding enables companies to create more opportunities for employees to collaborate as and when they present themselves.
Using location-sensing technology including Bluetooth Low Energy beacons and mobile apps, wayfinding technologies can be used to implement location and proximity based scheduling; significantly improving productivity and efficiency on large corporate campuses.
In the digital workplace, improving opportunities for chance collaboration – through location-based scheduling – will result in a more efficient workforce and a better use of resources. Meetings are scheduled based on location and proximity of people rather than on time slots in a scheduling application. Desjardins' employee app for their corporate campus at Olympic Stadium is a great example of an organization harnessing location-aware technology to capitalize on business moments.
Business Moments Create Personalized Shopping Experiences
Being able to personalize a shopping experience to an individual customer means offering products better suited to their needs or tastes, making them more inclined to make a purchase. But how do you personalize the shopping experience to every customer in retail environments?
Wayfinding uses Bluetooth Low Energy (BLE) beacon technology paired with mobile applications on customer smartphones to create retail moments. With customer approval, messages can be sent to their smartphones. Moreover, using data based on previous purchases, customers are guided to products they would be more likely to purchase.
Many retailers are equipping employees with mobile devices such as tablets to keep them up-to-date with real-time information. One example of this are Apple stores, a setting in which sales associates have access to real-time information and intelligence. These devices further allow employees access to the same information available to customers, plus information such as order and inventory management, replenishment and returns.
According to Gartner, customers still prefer speaking with sales associates over using mobile devices and kiosks, meaning that knowledgeable and well-equipped employees are still one of the main components that will set your business apart.
Wayfinding technologies are helping corporate campuses, hospitals, and innovative retailers create more opportunities for business moments, enabling them to take advantage of these unique business moments as they arise. With businesses across industries moving into the digital realm, enterprise wayfinding platforms have the potential to position your business at the forefront of digital revolution.
Updated January 1, 2019: This post was originally published on April 23rd, 2015 and has been updated to provide more information.