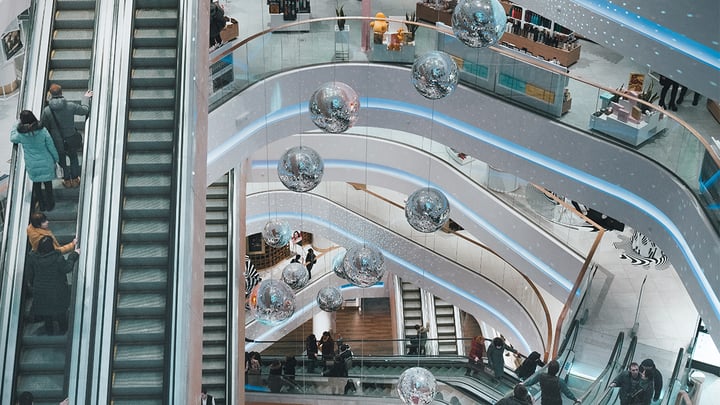 It's no secret that retail has been hit especially hard by COVID-19, leading many to speculate on how the pandemic has accelerated the demise of the shopping mall. While the impact has undoubtedly been unprecedented for many retailers and their employees, this is not necessarily the end times for the industry, despite the many articles circulating about the impending 'retail apocalypse.' What the pandemic does guarantee, however, is that the retail industry will never be the same again.
Prior to the pandemic, location data and indoor intelligence was an under-utilized asset for most REITs and shopping malls; an opportunity typically seized only by larger organizations for flagship venues. While many previously opted not to go beyond addressing basic wayfinding use cases for their kiosks or apps, the Coronavirus pandemic has accelerated the rate of digital transformation for many of these enterprises.
As stores and shopping centers begin to reopen around the world, location data and indoor intelligence is ultimately what's going to keep them open for several reasons. Primarily, this technology is key to opening responsibly and safely. Keeping a space open long term in the face of viral spread is a complicated matter, and one that necessitates using location technology for monitoring traffic flow and digital contact tracing to keep people safe.
Beyond public health measures, location technology is also going to be instrumental in adapting the shopping experience to accommodate the new mix of delivery dependence and curb-side pickup offerings that have become available to keep employees and customers feeling safe and comfortable. For customers using these methods, location technology can help to reduce interaction levels and use location-based services like proximity messaging or geofences to reduce wait times and automate shopping procedures. Instead of having to phone when a customer arrives, their entry into a waiting area could be used to trigger an alert to the store that they're ready to pick up their order.
Live indoor data can also help retailers better understand consumer behavior before and after the pandemic, and by understanding what's changed, business practices can be adjusted to suit the new shopping world order. Having access to reliable data in addition to anecdotal evidence will help retailers identify and understand the new normal, and thrive within it.
The way we shop has changed in complex ways that shift the dynamic for both vendors and buyers, but the end results could be beneficial for everyone. As shopping malls and REITs move to adopt the technology that will help to keep people safe and businesses operating with social distancing and contact tracing protocols, side effects for the industry may include improvements to operational efficiency and the customer experience.
Contact our team today to find out how indoor intelligence and location technology can support your retail environment today, so you can thrive tomorrow.
This blog post contains forward looking statements which are subject to risks and uncertainties. Please click here to learn more.