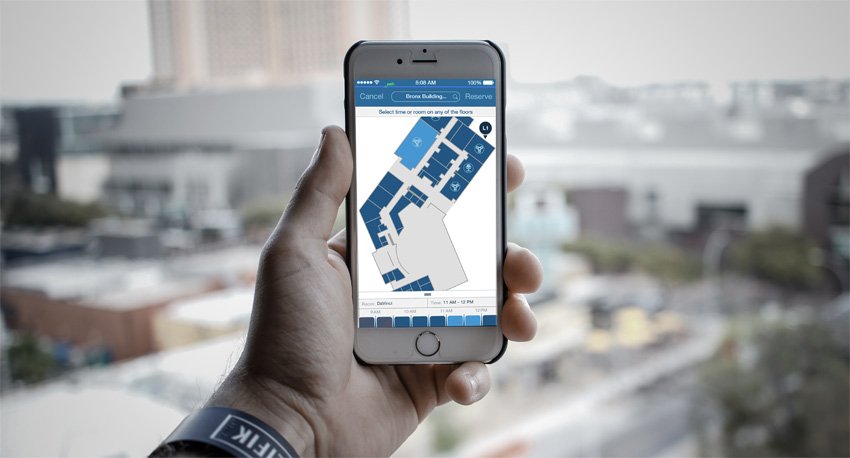 Mobile location-based services offer numerous benefits, from simplified navigation and locating personnel, to tracking objects. Crucial to digital wayfinding and indoor navigation, mobile location is now widely expected by users in several industries. In fact, a recent report by Gartner suggests that 25% of enterprise software will become location-aware to support mobility by 2016, up from less than 5% today. But with the benefits come concerns of privacy and security.
Let's take a look at how the technology works and what are some of the steps businesses can take to address privacy concerns:
How it Works
In order to receive calls, texts and other information in general, the location of cell phones must be known by the provider. In this manner, location-based systems have been in existence as long as cellular systems have. The operating systems in smartphones use location APIs to transmit a set of longitude and latitude coordinates, gathered mainly through cell tower triangulation, Wi-Fi and GPS.
Triangulation, combined with GPS and Wi-Fi has allowed for faster, more precise, and less battery-draining location services, especially for those in urban areas, providing precise locations within 3 meters of the user's location.
However, as far as indoor locations are concerned, GPS and cell tower triangulation will not work, as the signals will be too weak inside a building. This is where Wi-Fi and Bluetooth LE beacons come in, giving far more precise location data indoors.
Privacy Concerns
The issue of locations being tracked and recorded is a major privacy concern not only for employees, but for consumers and legislators as well. A common use of mobile location services we are all familiar with is tracking employees and vehicles. Though many see this as invasive, it is in fact meant to increase efficiency and employee safety.
As mobile location-based services move indoors, in order to avoid issues of privacy, it is important to educate and engage employees on the business value of location-based solutions prior to deploying the system. Making them aware that mobile location solutions are not meant as personal monitoring tools or to question their personal abilities, but a way to improve their work environment by creating more opportunities to collaborate, better access to resources, and a safer work environment.
Benefits
Interactive wayfinding has been a longtime benefit of mobile location systems, assisting not only with indoor navigation, but also delivering contextual information about our environment. Wayfinding applications help employees, patients and consumers alike benefit from precise indoor location-sensing and navigation technologies, creating ease, efficiency and safety for all involved.
As an example, location-aware technologies, coupled with hospital wayfinding applications, can be used to improve patient safety. If a patient leaves a predefined area, a business rule can trigger an alert to caregivers, possibly saving a life.
Mobile locations and digital wayfinding have in fact become expected and irreplaceable tools in many industries, providing benefits well beyond navigation from point A to point B.
While mobile location technology has numerous benefits, from mapping and navigation to increased efficiency and safety, there are still many privacy concerns. This issue must be resolved by educating and engaging employees on the benefits, as well as bringing in your HR department to navigate the exact steps to take in ensuring employee privacy.