At Inpixon, we provide Indoor Intelligence solutions that change the way people experience and interact with indoor spaces – helping make them safer, more secure, easier to navigate, more energy-efficient, and, well, pretty cool. Whether from India, Europe, or outside of a reasonable commute to our Toronto or California offices, some of our team members have always worked remotely. To that end, we have prioritized creating an inclusive remote culture supported by engaged leadership for all of our employees wherever they may be. Distance is not an obstacle at Inpixon, whether it's your first day or you are looking for the next step in your career.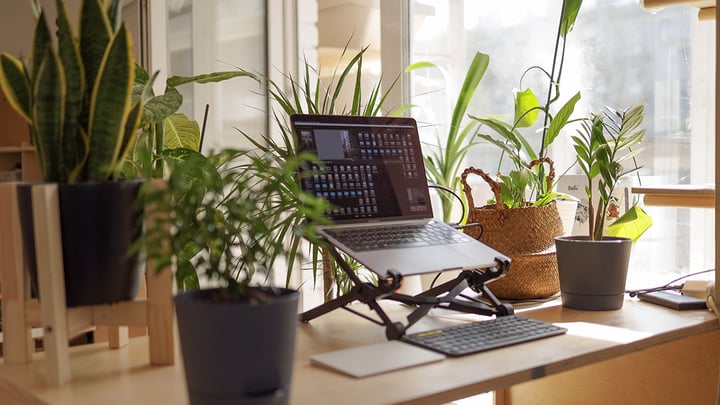 We focus on making human connections. Building a purposeful remote culture takes more than taking your in-office practices and throwing them at people online, hoping something will stick. By understanding what people truly need for their mental health, professional development, and happiness, we have hired and retained incredible talent. We weave in virtual events and ongoing internal conversation threads to discuss everything from renovations to pet care, creating space for individuals to come together casually. Essential pieces of a remote culture puzzle - supporting people, building relationships, and providing avenues for career progression - are more intentional, require increased commitment, and can prove to be incredibly insightful. What we have built - and continue to evolve - is an atmosphere that ensures our teams know we care about their entire well-being.
We enable our teams, offer transparency on expectations, and make room for flexible hours to create a happy work-life balance. EVP of Sales, Chris Wiegand, recently moved away from our Toronto office, one he used to walk to, and knows first-hand the challenges and benefits of working from home.
"For me, as a leader, I want to set expectations around the cadence and the level of communication I need and what my team needs to thrive working from a distance. It's vital to create the connections early on that enable collaboration across teams and leadership. To that end, we have daily huddles, check-ins on Slack, and use SMS, phone calls, and video chats to communicate. It's my role to clarify their goals and give them the autonomy to make things happen. There's no such thing as 9-to-5 in global sales, so I encourage people to take the time for their family or themselves."
We leverage our diverse geographic locations to increase work-life balance. Khan Azad, our SaaS Infrastructure, Quality/Performance Release Manager, oversees a team with members in India, eastern Canada, and the western United States. Khan has found far more benefits than difficulties in this arrangement.
"We initially had to negotiate to find a couple of hours to come together, but once we set up a detailed schedule and division of tasks, the rhythm became more natural. By taking advantage of different time zones, we now better serve our customers with 24-hour support, transition tasks to the next "shift" of people, and we eliminate longer hours for everyone. Using Atlassian and Jira to stay on top of deliverables has eliminated the tendency to micromanage."
We nurture and promote a culture that allows the team the flexibility to balance work and life. One of our UI/UX Designers, Khairunnissa Virani, was already working from home 1-2 days a week before the shift in March. She found those days both incredibly productive and freeing.
"I've been able to finish more work in less time. There's no time or fatigue as a result of commuting. Having the time to concentrate on and complete research for my role without interruptions is very satisfying. I'm also able to step away from my desk during the day to complete personal tasks that can only be scheduled during business hours and return to my computer later in the day to finish my deliverables."
We have built a virtual onboarding program. As a company that doesn't believe in location as a barrier to joining us, we've built and continue to enhance our remote onboarding program. It's a way to welcome new team members into the fold, empower them with the tools, personal connections, and knowledge they need to start innovating with us confidently. Gerry Tomkins, a Graphic Designer who joined us in the spring and works from home, had an exclusively remote onboarding experience with us.
"It builds a lot of confidence when your introduction to the company is well planned. The first week is focused on learning about the company, the product, and how the mission brings it all together. I was also immediately set up with a virtual buddy to answer any questions and invited to join Donut on Slack. Donut is a great way to get to know your team, leverage their knowledge, and occasionally interact casually with people you wouldn't normally meet right away, like our CEO."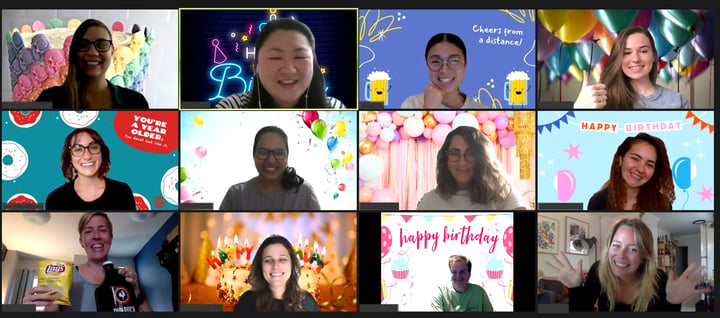 At Inpixon, we have built a work culture that's friendly and inclusive, allowing for our team's multitude of skills to complement one another, and finding ways to maintain that is part of our ongoing pursuits. Technology enhances our opportunities to connect, and old-school conversation provides us the insights we need to foster our culture in a meaningful way.
If you want to be part of a company that promotes a hybrid, in-person and remote, culture and continues to hire the best-fit people for the role regardless of location, visit our careers page.
This blog post contains forward looking statements which are subject to risks and uncertainties. Please click here to learn more.