The Internet of Things (IoT) has the power to revolutionize the way people work, live, and interact with day-to-day objects. The vast majority of modern devices interface with the internet and in any commercial environment, IoT systems can be found powering critical organizational functions in some form or another. But as IoT connectivity continues to advance, it is accompanied by inherent security concerns that must be addressed. As with most technologies, when it comes to IoT in offices or secure environments, context is key.
Thanks to advances in sensor technology, sensors are getting more powerful, less expensive, and smaller in size, which has made large scale deployments a more feasible undertaking. Ultimately, by using these sensors, organizations are able to create context awareness and improve security.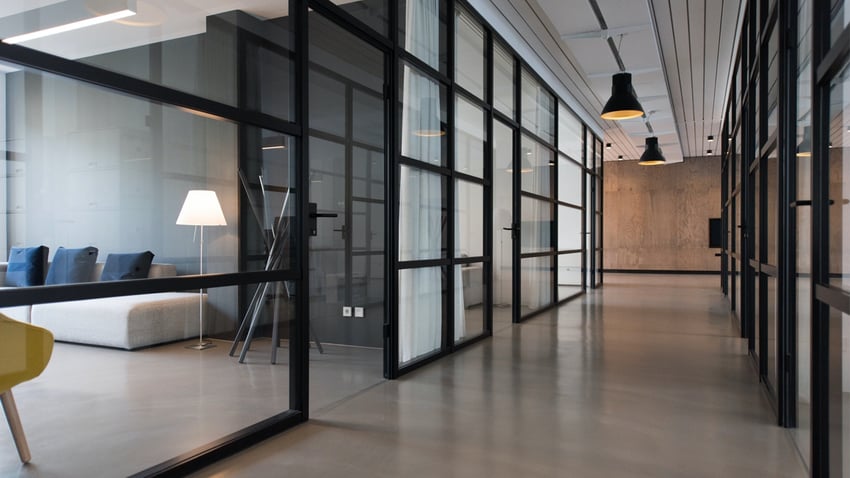 What is context awareness?
Context awareness is the use of supplemental information to improve decision-making in the moment, resulting in more appropriate security decisions that are capable of supporting dynamic business and IT environments – especially when it comes to improving sensitive environments. Understanding the full scope of the transmitting environment is important to knowing what is normal or appropriate for your security decisions.
Context-aware computing plays an important role in this decision-making process, as it allows companies to store contextual information linked to sensor data so the interpretation can be done easily and more meaningfully. Additionally, understanding context makes it easier to perform machine to machine communication, as it is a core element in the IoT world.
What's the difference between situational awareness and context awareness?
The difference between situational awareness and context awareness comes down to how specific the information needs to be. Context awareness typically means being aware of every piece of information provided, whereas situational awareness is to be aware of the specific information needed to perform a task.
An example of context awareness regarding indoor intelligence would mean an organization would have visibility into the status of a building, what and who is in it, where those people are, and where they may be going. Alternatively, situational awareness means knowing a person's real-time location in relation to a map within a building.
The different radio frequency (RF) transmissions
There are several different frequencies that devices transmit that can be used to get a better understanding of how context awareness is created using technology. Signals and transmissions can be detected across multiple frequencies including Wi-Fi, Bluetooth, Ultra-Wideband (UWB), RFID, and Cellular.
Deploying an indoor intelligence platform with a comprehensive wireless intrusion detection system (WIDS) that gives you full visibility into your building's transmissions is a great starting point for companies looking to get a better picture of their RF environment and build contextual awareness throughout their facilities.
How context awareness addresses security vulnerabilities
Context awareness can be used to detect rogue devices. When organizations are not aware of how many IoT devices are in the network, it can present two big challenges, one being that it can be difficult to plan for network capacity in an efficient manner. The second challenge is that it makes it difficult for the security team to determine how many devices there are in a building that shouldn't be there. Unlike physical intruders, rogue devices will be able to sneak in if they can't be spotted.
Technology needed for context awareness
By using indoor mapping as the base platform to connect information systems, you provide a much more contextual end-user experience. Identifying and authorizing devices in an indoor intelligence platform's rogue sensor detection and WIDS should become an important component of organizational policies. Organizations should strive to be ahead on this, as it provides significant context to the many transmissions within buildings.
Ways to secure your indoor space include:
Deploying an indoor intelligence platform with a comprehensive WIDS that gives security teams full visibility into your building's transmissions

Registering and approving known devices in your

Mobile Device Management (MDM) solution

Establishing

and monitoring

no-phone zones within your space

Integrating the WIDS with a mobile device management solution

Updating your BYOD policies

Speak with a wireless spectrum security and indoor intelligence

expert
Schedule a no-obligation call to discuss and assess your wireless environment with one of our wireless security professionals.