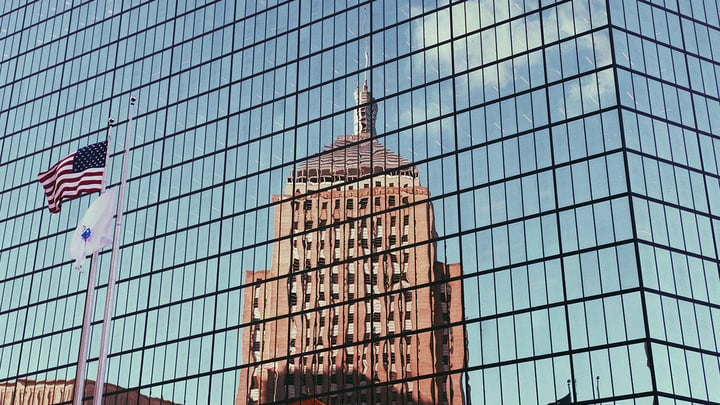 When it comes to indoor security and eavesdropping device risks, the offices of government agencies face unique concerns. There are few environments where Wireless Intrusion Detection Systems (WIDS) and transmission surveillance are more important - but for government agencies looking to protect their information, it's important to note that not all WIDS providers are built the same.
While some departments may be quick to put a blanket ban on mobile devices inside their facilities, government agencies actually have an exciting opportunity to harness the benefits of mobile devices and smartphones while simultaneously mitigating the risks that wireless devices can present with the right indoor device security system in place.
Here are three questions to ask WIDS providers during the evaluation process to make sure that they can address the specific needs of government agencies.
What kind of government experience and qualification does this WIDS provider have?
The key is to find a WIDS provider with a keen understanding of the unique needs of government agencies. Different agencies have different mandates and requirements for how mobile devices can be used in their spaces. As such, it is imperative that your WIDS provider understands the Mobile Device Security (MDS) project, which promotes the safe and secure adoption of mobile technology in the Department of Homeland Security and across the federal government.
Find out if the WIDS provider has experience working with other government agencies, facilities, or other high security environments where situational awareness is of the utmost importance. If the provider already works with the government, they will likely have dependable security technology suited for top secret and classified conversations, materials, and activities. Similarly, if a provider has, or is pursuing, government specific certifications, it is a good indication that they will understand your specific requirements.
What kind of location intelligence does this provider offer?
Many indoor security directives, including device detection and no-phone zone management, depend upon location intelligence to be effective. Having situational awareness of a facility comes down to a solid understanding of the built environment, how people interact with it, and the transmissions that take place within it. Many standard security solutions, including Mobile Device Management (MDM), don't typically fully incorporate the dimension of location.
Having geospatially accurate indoor maps, accurate positioning technology, and indoor analytics data as part of your indoor security solution is paramount to keeping sites secure. A strong WIDS provider equips building security teams with the power of RF-enabled security with dynamic, high-fidelity maps to not only identify rogue devices and wireless access points, but also to depict the movements of visitors throughout the facility.
Does this WIDS provider integrate with existing (and future) technologies?
It's important for government agencies to recognize that most vendors will not be able to fully meet all of the current and future needs for any given facility. For example, MDM solutions don't typically have the kind of location awareness you need to cultivate situational awareness within a building or across a campus, but they remain integral to site security.
There are many pieces to creating a smart and secure space, ranging from MDM and WIDS to asset tracking and permissions-based indoor maps. That's why it's important to ask potential vendors about their interoperability and integration architecture - they must integrate and operate effectively with other tools and vendors. Beyond their integration architecture, another sign that the provider values interoperability is the existence of a robust partner ecosystem with a track record of successful collaborative deployments.
Within the Department of Homeland Security (DHS), more than 38 percent of employees have government-issued mobile devices, totaling approximately 90,000 devices in use. As mobile devices become ubiquitous, it has never been more important for government agencies to deploy effective WIDS security measures to keep their data and employees safe. Connect with our team of government facility security specialists to find the indoor security solution that will meet your current and future needs, today.
This blog post contains forward looking statements which are subject to risks and uncertainties. Please click here to learn more.