Location awareness is transforming the way businesses operate thanks to IoT technologies such as Real-Time Location Systems (RTLS) and ranging solutions. RTLS add additional layers of transparency to operations, by not only tracking 'what' is in a facility, but 'where' and 'when' they are moving throughout it. This technology can track employees, vehicles, products, assembly lines and anything else that can be tagged.
There are a range of radio-frequency (RF) technologies can make this happen, such as Chirp Spread Spectrum (also known as chirp), Ultra-Wideband (UWB), Wi-Fi and Bluetooth Low Energy (BLE). Chirp stands out among these because it works as a 3-in-1 solution for location tracking, ranging and communication. In this article we'll show you 5 ways chirp can be a powerful solution for optimizing production processes.
1. Reduced Infrastructure Costs
Whether the use case is for yard management or very large facilities that want to measure in and outbound processes, chirp allows companies to reliably track assets in a majority of scenarios. One of chirp's main characteristics is its ability to range over long distances – from 10-500 meters, and up to 1000 meters with optimal conditions and deployment. For that reason, less infrastructure is needed to be deployed to cover a large area, in comparison to other RF technologies.
When assets are tagged in a facility to track their location, their location data is sent to RTLS anchors. With chirp, fewer anchors are needed, which can save companies a lot of money. In addition, with full ownership of the RF technology, there are no extra data communication costs from third-party dependency, as opposed to GPS or cell-based solutions. This way, any costs related to production are optimized and can be further invested where needed.
2. Increased Scalability and Flexibility
Every company's RTLS or ranging journeys look different – with some starting small and scaling up, while others have set facilities that they want full transparency from. Either way, chirp is a highly flexible and scalable solution, and has the capability to do ranging, tracking and/or communication.
A common path many organizations take is first prioritizing safety with a collision awareness system that uses two-way ranging. Since ranging is the communication between tags, no infrastructure (such as anchors, network cables or servers) is needed. Later on, they can decide if they want to add location tracking to their facilities and invest in the RTLS infrastructure and IoT platform, but keep using the same signal. That way they can start to analyze, control and fully automate processes with the digital twin, which is a visual representation of assets.

With chirp, 10,000 devices can be tracked (depending on the blink rate) - and because the solution is highly scalable, less technology needs to be purchased along the way. It's even deployable worldwide thanks to the ISM band, which eliminates any licensing costs or regulation-based restrictions. Chirp can also easily co-exist with Wi-Fi which uses the SMA band because chirp uses the carrier-sense multiple access protocol (CSMA) which follows the well-known "listen-before-talk" directive. Ultimately, chirp can be used anywhere and everywhere.
3. It Prevents Accidents and Downtime During Production
Chirp is known for its reliability and ability to work both indoors and outdoors, allowing it to be a dependable technology to keep employees safe. Chirp-enabled collision awareness or avoidance systems are used for safety during railway maintenance, for employees working around heavy machinery or trucks, around hydraulic chocks in longwall mining and many other scenarios. The role of chirp is to provide that signal so tagged employees and tagged machinery can communicate with each other, so workers know when they're too close in proximity.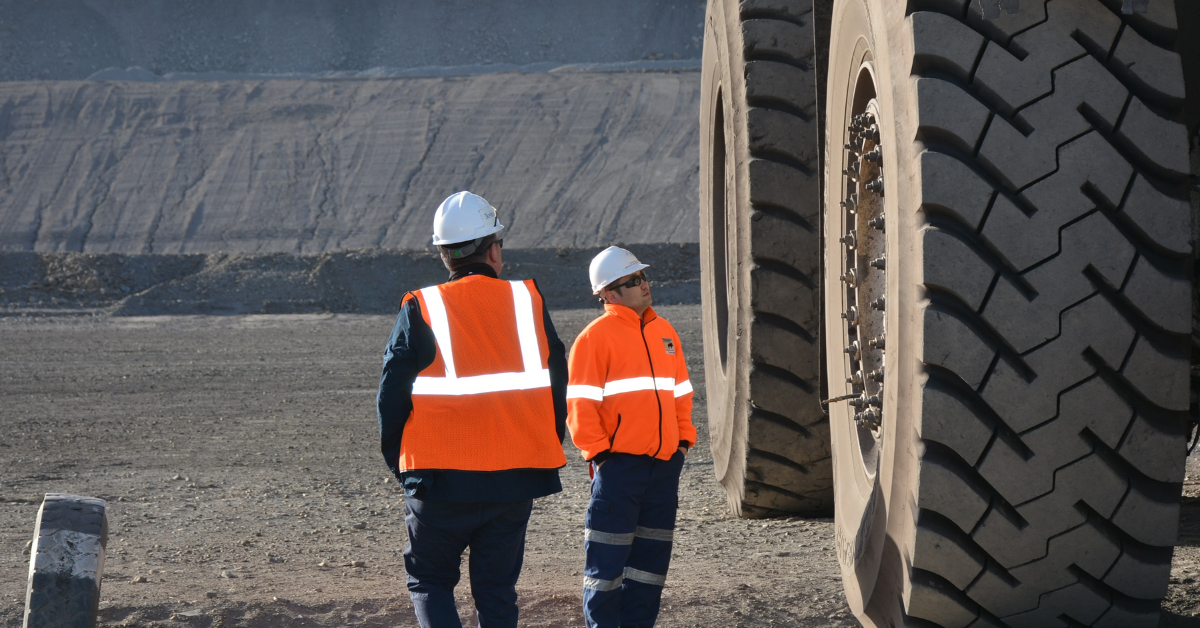 It can also work by warning on-site plant workers if any employees are in a danger zone, so that they don't resume operations while someone is there. Location tracking can also be added to the mix so that you can visually see on a map where everyone is and keep accountable for the workforce. Not only is this crucial for the safety of the employees that work in hazardous scenarios every day, but when accidents happen it can delay production by weeks due to forensic analyses and cost organizations lots of money.
4. Detection and Removal of Production Bottlenecks
When RTLS or ranging solutions are added to warehouses, factories, mining sites and corporate campuses, the indoor intelligence gained from tracking location data can help optimize the way you operate. For example, with location technology you may find a route for vehicles or forklifts that's faster and safer because it doesn't come into contact with as many workers.
It's also useful for monitoring process flows in harsh environments like mining sites where there are typically no insights from day-to-day operations. Another scenario is being able to track the utilization of rooms, equipment, or beds in a hospital and better optimize the process so more patients can get a room and less are stuck in the waiting room. No matter the scenario, RTLS provides data that empowers organizations to make decisions they couldn't previously make.
5. Reliably Reduces Search Times & Equipment Redundancies
When working in a large warehouse or factory, there are thousands of equipment and tools that are used on a daily basis for a variety of needs. Having to search for a specific item in a large facility can be daunting – and either you get lucky and find it in 10 minutes, or you spend an hour trying to find it.
With a chirp-enabled RTLS, you can easily search the item you're looking for in the system and get its position within 1-2 meters of accuracy – so you can go straight to the room it's in and find it. The reduced search time of critical devices, tools, & equipment results in increased asset utilization, and can even help save money on purchasing/renting new equipment when you can't find the right item.
Chirp even works in many difficult industrial environments with classic RF signal interferences, making it possible to monitor production, and locate items like trollies and mining equipment. Due to chirp's long-range capabilities and its ability to use reflected data, you can get a signal to create a location estimate with a comparably low amount of infrastructure. This way you can focus on the task at hand and speed up production processes, by getting right where you need to go.
Get Started with Chirp Spread Spectrum
Chirp is a powerful solution that complements a variety of scenarios, whether you're looking to ensure safety in harsh environments or reduce preventable bottlenecks in the warehouse. Inpixon's latest Swarm Chirp V3 module has also been FCC, CE and ISED certified, making it even more accessible and capable for industrial use cases and cutting time to market. With its ability to work indoors and outdoors, over long ranges, anywhere in the world without restriction and with a highly reliable signal, chirp is an incredible technology to use when optimizing production processes.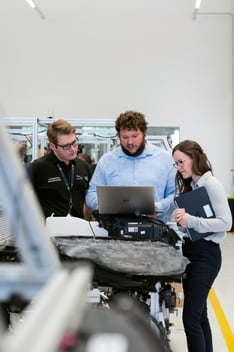 Chirp - The RF Technology that Succeeds Where Others Don't