It's that time of year again. The time when research and advisory company, Gartner, releases their top predictions on what technology trends will shape the future of IT and business for the coming years. These insights are a great lens through which to examine your organization's 2020 planning, and we've put together our take on the technology trends with the greatest impact on intelligent spaces and the Internet of Things.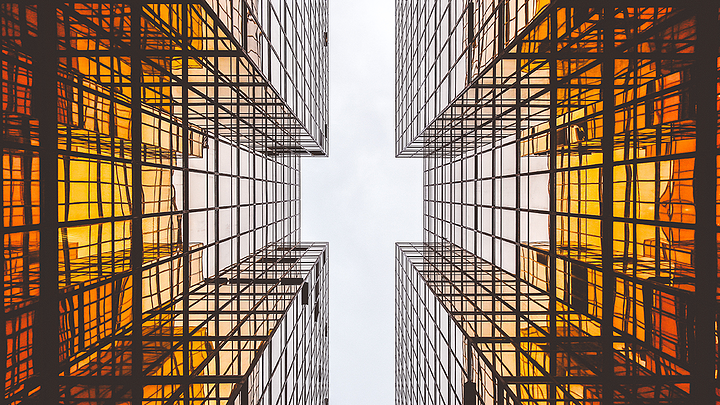 Gartner Prediction: BYOD Evolves to Become BYOE (Bring Your Own Enhancement)
Gartner predicts that, "through 2023, 30% of IT organizations will extend BYOD policies to address human augmentation in the workforce." To date, we have seen some industries beginning to really embrace incorporating personal devices in the workplace. For example, the automotive manufacturing and mining industries use wearables to increase worker safety. As the kinds of devices people are bringing to work with them evolve, organizations will need to balance security with organizational benefits.
In our industry, this is an especially interesting trend in the context of smart buildings, and the facilities that are leveraging indoor data. Human augmentations and enhancements, whether they're prosthetic or cosmetic, will need to be accounted for in secure facilities. These devices will need to be whitelisted as authorized devices in rogue sensor detection and wireless intrusion detection systems, which will become an important component of organizational policies. The big question that organizations will need to consider in the coming year, is can human augmentations can be both secure and private, and leveraged to improve daily interactions within a built environment.
Gartner Prediction: AI Increases Accessibility
One of Gartner's key predictions is that organizations will increasingly use AI to enhance workplace accessibility. They point out that there are many benefits to actively employing persons with disabilities:
89% higher retention rates;

72% increase in employee productivity;

and a 29% increase in profitability.
We believe that by using AI and machine learning, indoor navigation is making buildings more accessible and navigable for people of all abilities. When indoor location technology is implemented at a wider scale, and becomes the status quo for enterprise corporate real estate companies, the AI-driven features that make buildings more accessible for people with differing abilities will be seen as a key leasability feature. As Gartner has indicated, accessible workplaces make good business sense.
Gartner Prediction: Digital Innovation Timelines Double
According to Gartner, "through 2021, digital transformation initiatives will take large traditional enterprises, on average, twice as long and cost twice as much as anticipated." The expectation is that large organizations will struggle to achieve their digital innovation goals as they encounter the very real challenges of technology modernization, and the high costs of simplifying operational interdependence. This presents an opportunity for smaller, more agile organizations to be the first to market, as the larger organizations are slower to feel the benefits of transformation.
As we've seen over the last few years, digital transformation and innovation projects are really an evolution of an entire organization's foundations and processes. There is virtually no part of a business that isn't impacted during an innovation project, and the true scope isn't often fully comprehended at the outset. Private organizations that we've worked with recently have noted their ability to be more agile and move quickly on their digital transformation projects because of their reporting processes and streamlined stakeholder engagement.
These kinds of projects are often at such a large scale that it's difficult to visualize internally how many moving pieces it will impact. The vendors that are not interoperable will be found in the process, and replaced, extending timelines, expanding scope, and making everything more difficult. It's imperative that organizations work with vendors that are interoperable and scalable to mitigate these issues as much as possible, and to ensure that future developments or shifts aren't as labor-intensive and costly. For organizations looking to launch innovation projects in the coming year, interdepartmental collaboration from the planning stages can help reduce timelines in the long term.
For more insights on how your organization can successfully navigate the indoor data and location landscape, contact our team of experienced solutions engineers and indoor data experts to start making your business smarter and more secure in 2020, and beyond.