In today's JibeTalk we're looking at some of the stories trending on indoor positioning and beacon technology; IMEDEA is doing some interesting stuff to improve Time-of-Flight (ToF) measurements, the battle between Indoor Location Technology rages on, and Google launches their answer to Apple's iBeacons.
Indoor phone positioning might soon be easier, cheaper to deploy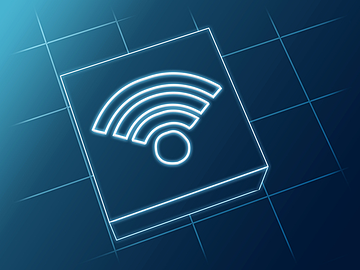 Researchers from IMDEA Networks Institute have developed a positioning solution that uses software upgrades of commercial, off-the-shelf 802.11 chipsets that can be integrated into any standard Wi-Fi access point, a more economical solution than Bluetooth LE beacons. Their system uses Time-of-Flight (ToF) measurements only and $6 chipsets. ToF is a measurement of the time it takes a radio wave to get from an access point to a device.
Image via
To ensure its working capability, the system has been tested across different and heterogeneous setups and testbeds (including scenarios with strong indoor multipath), resulting in a median error of the distance of merely 1.7 − 2.4 m. Furthermore, it has also participated in indoor localization competitions achieving comparatively positive results.
Amongst the advantages of the proposed solution are its cost-effectiveness (it runs on commodity WiFi hardware) and its ease of implementation (it is the simplest solution available today to swiftly build a positioning system in a new indoor environment). Unlike other systems, it requires neither manual and costly offline pre-calibration nor any special hardware.
Historically, Time of Flight hasn't delivered the accuracy required for indoor positioning with the signal prone to bouncing off objects in the vicinity. We look forward to seeing this technology becoming a reality, bring down beacon costs and significantly improving indoor navigation accuracy.
Our biggest question: do we have to upgrade our existing Wifi infrastructure or is the technology backward compatible?
iBeacon vs NFC vs GPS: Which Indoor Location Technology will your Business Benefit from?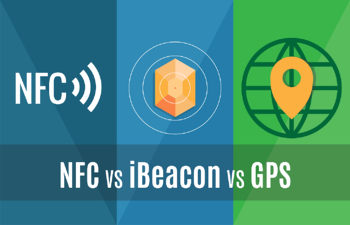 This analysis of location-based services focuses on their indoor location capabilities, beacon management, always-on use cases, security, communication and analytics
Mobile location-based services offer numerous benefits, from simplified navigation and locating personnel, to tracking objects. Crucial to digital wayfinding and indoor navigation, mobile location is now widely expected by users in several industries.
The Location Technology debate rages on, our opinion is NFC requires infrastructure investment and many mobile devices do not support the technology. GPS requires additional infrastructure in the form of antennas, and there is still a lag in signal detection, making beacons as the obvious choice in the foreseeable future.
Google embraces Bluetooth low-energy beacons by launching open format Eddystone, APIs, and management tools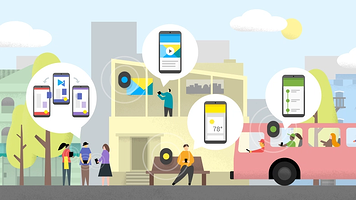 Last Tuesday, Google launched Eddystone, a new open format for Bluetooth low-energy (BLE) beacons to communicate with people's devices. The tech giant is also debuting APIs, updating its various mobile services and offering a way to manage numerous beacons efficiently.
Eddystone is Google's attempt to build a new class of beacons that address real-world use ­cases, cross­-platform support, and security. Eddystone supports multiple frame types, allows versioning to make introducing new functionality easier, and works with any platform that can communicate with BLE beacons (including Android and iOS).
VentureBeat
We're really excited Google's attempt to build a new class of beacons, reinforcing the idea that beacons are here for the forseeable future.
Any great articles that you think should be here? Send them to the JibeTalk Team.