As we say goodbye to 2019 and step into a new decade, I find it valuable to reflect on the year that was, and want to take this opportunity to share my vision for the future at Inpixon, especially in a time as exciting as this.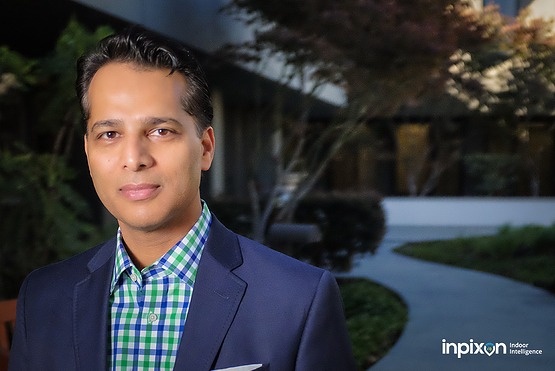 A Year of Growth
2019 was a year full of milestones and achievements for our team. The year started strong as Inpixon was chosen for a planned smart school safety network and in February, we were pleased to be recognized in Gartner's Magic Quadrant for indoor location services, worldwide. This past year, we focused on interoperability and integration, embracing the power and flexibility offered by open and agnostic systems. This shift further enhanced our ability to ingest data from different sources ranging from weather forecasts and Point of Sale systems to traffic data and beyond. This commitment to open architectures and interoperability has also meant that our ecosystem of partners and distributors has grown significantly in the last year expanding globally across verticals.
Most notably, we made several strategic acquisitions this year enabling us to build out our technology portfolio whilst also opening up new entry points to our business. In the spring, we acquired Locality Systems, a video analytics technology company whose offering complemented Inpixon's existing solutions. This addition allows us to offer what we believe is one of the indoor positioning market's most comprehensive product lines for visitor analytics and physical cyber security. Shortly after, we acquired a GPS technology portfolio, integrating outdoor GPS with our Indoor Positioning System. At the end of the summer, we once again expanded our portfolio, this time by acquiring industry-leading indoor mapping company, Jibestream. Many of the use cases we aim to address require geospatial context for location-based services, and dynamic maps are the most intuitive interfaces to achieve these outcomes and make indoor spaces digitally addressable.
Throughout these acquisitions, we obtained not only industry-leading technology, but also top talent and subject matter experts in the indoor intelligence space, several of whom have stepped into leadership roles at Inpixon where they are now expanding our customer success, engineering, sales, and marketing programs. It has been invigorating to see our new, larger team of intelligent and motivated people come together and collaborate enthusiastically at our leadership summit in August, and again for our November hackathon.
In addition to building an exceptional team, these acquisitions have helped us bring together the key components of a comprehensive unified indoor data and location platform. As an indoor data company, we specialize in capturing, interpreting and giving context to indoor data. This unique and powerful combination of unified technologies provides the foundational layer needed to enable people to harness the power of indoor data and is unparalleled in our space. We are committed to innovation and doing good with indoor data and are excited by the opportunities of what can be accomplished when leveraging and giving context to indoor data. With our extensive portfolio of solutions and services, we are in the wonderful position of being able to meet customers where they are on their journey to create actionable indoor intelligence with multiple price and entry points.
Looking Forward
It's an exciting time to be in the indoor intelligence space. The landscape is changing quickly and organizations are increasingly recognizing the wealth of data that lies untapped in their buildings. We aim to support these organizations, empowering them to use our platform to give their data meaning, make it useful, and improve safety and experiences indoors.
We strive to help our customers create smarter and safer indoor spaces so they can deliver smarter and safer experiences to their customers. It was both gratifying and reaffirming to hear directly from our customers this year that with our solutions, their employees were physically safer and more secure. As I look ahead to 2020, I am deeply motivated by the desire to continue to protect people and their data, and to use that data respectfully to create exceptional and meaningful indoor experiences.
Moving forward into a new decade, a big focus of ours will be on continuing to innovate with indoor data to expand value for our customers by leveraging Artificial Intelligence (AI) and big data. Our engineering team is exploring how we can expand our capacity in these areas to allow customers to take advantage of their indoor data in ways that were previously unfathomable. We also recently announced our plans for an Ultra-Wideband (UWB) module to deliver centimeters-level positional accuracy for people and assets.
Another focus will be on the unifying and branding of our expanding portfolio of offerings. As we start the new year, you'll notice some changes to our website as we update it to better reflect the new full scope of our solutions. I hope you'll join the conversation with us on LinkedIn, Twitter, and Facebook, as we help organizations uncover what's possible with indoor intelligence.
This blog post contains forward looking statements which are subject to risks and uncertainties. Please click here to learn more.