Being part of a rapidly growing tech company means I spend a lot of time traveling – more so because our head office is in Toronto and I'm based in Europe. And while a career involving lots of travel may sound ideal, airlines and airports are anything but fun. So when I read that Westfield had recently brought together industry thought leaders and innovators in an effort to streamline the traveler experience, I thought I'd put together a list of my own ideas for improving the whole airport experience.
Westfield Labs has some of the smartest people on the planet – they must have, they use our indoor mapping engine – and if anyone can help airport executives create a holistic airport experience, they can.
Just take a look at how they're transforming the retail experience in this video:
Westfield NRF 2016 - Connecting Retailers with Customers from Westfield Labs on Vimeo.
Impressive stuff! Now, imagine if that same tech made its way into your airport – you'd really be able to make travel an enjoyable experience.
So while waiting for a connection at Ataturk Airport, I made a list of all the travel dots I need connected, and then I put in a call to our product team ...
Jeannie and Louise @pivotallabs CODE: debugging the gender gap event! #JibeTeam #shescoding pic.twitter.com/dUPgr16Y4O

— Jibestream (@Jibestream) March 2, 2016
... to make sure our wayfinding engine can do the job.
Having confirmed my suggestions are possible, I opened up my laptop to create this blog – 40 minutes later I gave up, frustrated by the process required to get a Wi-Fi connection at Ataturk Airport.
I love Turkish Airlines, they have the friendliest cabin crew, they fly to more countries than any other airline, and they even have a Batman plane! But all that doesn't matter when the airports they use lack Wi-Fi. Hopefully they will put pressure on the owners of Istanbul's new mega airport to provide passengers with free, fast, and immediately accessible Wi-Fi.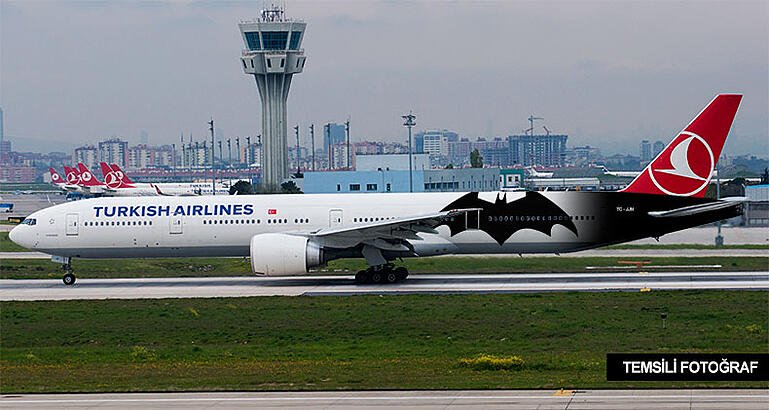 This brings me to the first point on my list:
Auto connect to the Wi-Fi network - I carry more sim cards than Jason Bourne, but they're always out of credit. So I'm constantly filling out archaic online forms in a vain effort to access airport Wi-Fi. When I walk into an airport, a BLE Beacon should trigger the app on my phone to asks me if I'd like to connect to the airport Wi-Fi; a simple one-click process that gives me information about my next flight and turn-by-turn indoor navigation to the departure gate.

"Which terminal, Sir?" – I never learn, every time I climb into a cab the driver asks me this question. Usually I spend half the ride scanning through emails trying to figure out which terminal my flight departs from. It would be great if your airport app can connect the dots between my flight number and the terminal, making the trip to the airport more relaxed.
Dude #Wheresmycar – On occasion, when I do drive to the airport, there never seems to be any parking. Honestly, there are days I've thought about just abandoning my car in the hope I'll find it in the same place when I return, but I soon abandon the thought, realizing I have enough trouble finding my car when it's parked it in a designated parking space. Integrating your airport app with a parking system would not only help me find a parking bay nearby the correct terminal, it would also help me find my car on my return.
Find a lounge – there's no rest for a traveling marketer (okay, or salesperson), especially when the CEO is passionate about growth. I'd really appreciate it if your app could help me locate an airport lounge; providing information about lounge facilities, lounge access, and proximity to my gate – for those emergency marketing calls with the CEO.
Keep me Healthy – I've been experimenting with vegetarian and healthy eating. How about a search function that helps me find all the healthy eating spots in the airport? After all, a healthy marketer is a happy marketer.
Duty Free Shopping – I'm looking for a new camera: something powerful, yet small and light. It would be great if I could use your app to search for and pre-order a camera from one of your duty free stores, ready for collection as I pass through the airport. And, given my search history, your retail partners would be able to send me special offers on products I've viewed in the past, while I'm waiting for my flight.
Fix my neck – I'd rather spend time working, eating, or shopping while I'm waiting for a flight, rather than staring up at the departure board waiting for a gate number. How about your app notifies me when a gate is assigned to my flight and provide an estimate travel time with turn-by-turn directions to the gate.
Dude #WheresMyLuggage – One last thing, for those trips when I do check luggage, a little notification telling me which belt my luggage is arriving on would be really helpful.
Domonic Lowe, Executive Vice President of Westfield Airports, summed it up perfectly: "Customers want an efficient seamless personalized journey when they go from home, to the curb, to the gate, and back again." I look forward to the day when all the dots are connected and one airport journey is one holistic experience.