It's no secret that technology adoption has long been a challenge in hospitality. Over the years, this has led to many disappointing experiences for customers.
"How many times have you entered your room at a large chain hotel, thrown your luggage down to relax, and noticed the antiquated stereo system with an iPod dock from three models ago perched on the bedside table? Next to it lies a paper room-service menu and a clunky, ancient telephone to use if you want to order up a late-night snack. And this encounter comes after you've just spent the better part of half an hour waiting in line to show your identification, leave your credit card for incidentals, receive your room key, and navigate your way to a scene straight out of 1999."

- The Hotel Industry's Race to Escape the Dinosaur Age, Mariah Summers, 2015.
However six years later, we are seeing a wave of digital transformation make its way across the industry. As competition rises from the burgeoning market of short-term vacation rentals, hoteliers are looking for new ways to transform their spaces.
Accelerating the Shift to Digital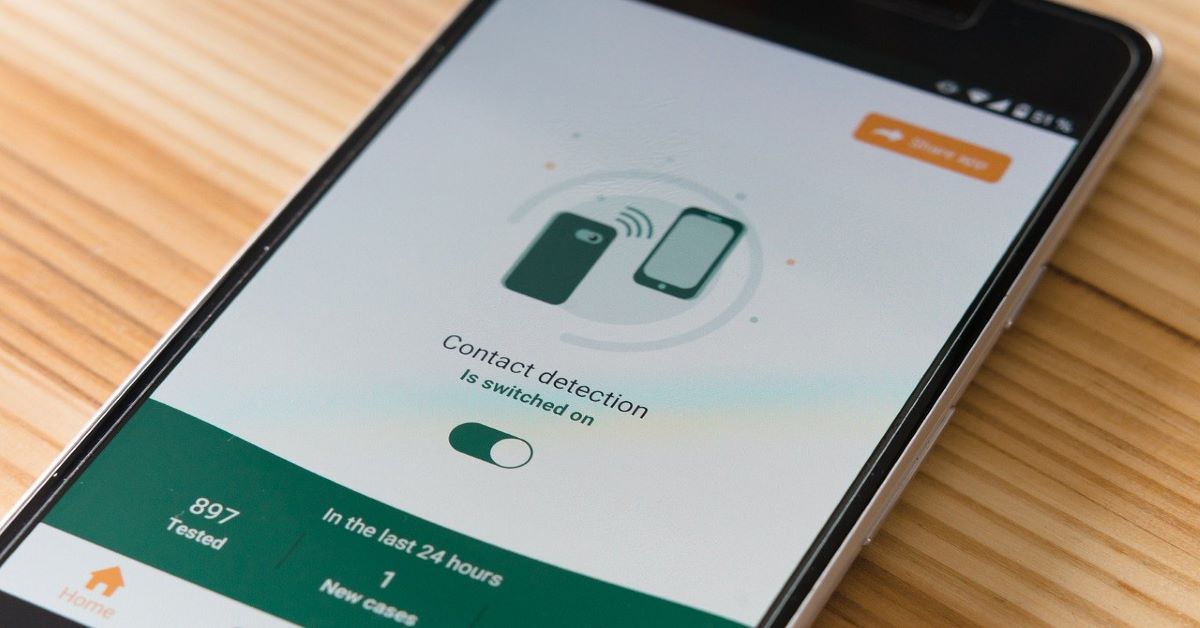 Now more than ever, the hospitality industry is shifting gears towards focusing on the digitization of the guest experience. The conversations around the Internet of Things (IoT) and enhanced experience personalization have become significantly more prevalent at major industry events like The Hospitality Industry Technology Exposition and Conference (HITEC).
The key to a successful digital transformation lies in being able to adapt to various scenarios. One of the topics that came up the most at HITEC 2021 was discussing the importance of adapting to COVID-19 so customers feel safe again in their spaces.
With quarantines and lock-downs underway, few industries were as badly hit as hospitality; and while digital transformation was already well under way, the pandemic really propelled the industry further along this trajectory.
To keep everyone safe, a lot of processes had to happen online, including notifying people if they've been in an area or venue that has recently had a case of COVID-19 via email and apps, showing proof of vaccination, or signing a waiver to affirm a lack of symptoms. While this accelerated shift to digital was born out of necessity, it also reinforced guest expectations around digital technologies from the hospitality industry.
According to the Deloitte report, The Future of Hospitality, guests are becoming more open to new technologies like self check-ins and check-outs, touchless payments, app-based services, augmented or virtual reality, and more. They are are embracing the digital not only for functionality but for their ability to improve old and otherwise antiquated processes in hospitality.
Digital Transformation Beyond the Pandemic
While there are many net positives to going digital during the pandemic, the industry is not stopping there. Innovative technologies are finding their way into hospitality and they're here to stay - improving redundant processes in the industry, helping employees do their jobs more efficiently and giving businesses a competitive advantage.
For example, hotels are choosing to harness IoT (Internet of Things) networks to rapidly, and efficiently deploy smart room offerings. Guests can control the lights, temperature and more in their rooms through speech recognition and a mobile app in the same way as widely-adopted smart home technologies. AI and machine learning are also making a difference in the customer experience with the use of chatbots, which are becoming increasingly effective at solving customer queries by using data and organizational knowledge bases.
In addition, augmented and virtual reality allow guests to 'try before you buy' in hospitality, providing the ability to experience virtual tours of rooms and facilities, through various devices like laptops, smartphones, glasses or headsets. Another unique part of the digital transformation happening in hospitality is location technology, and the ability to navigate indoor spaces like never before.
Location Technology Across the Hospitality Spectrum
With the digitization of hospitality, physical signage is being replaced by interactive, digital maps on mobile devices, with turn-by-turn directions (also known as wayfinding) that help people find their way through indoor facilities. Moreover, customers expect the technology they encounter in hospitality to be more advanced or at least on par with what they have at home. This means utilizing the devices they already have to maximize their experience every step of the way. Location technology is at the heart of this, and its benefits extend well beyond indoor navigation.
Transportation & Travel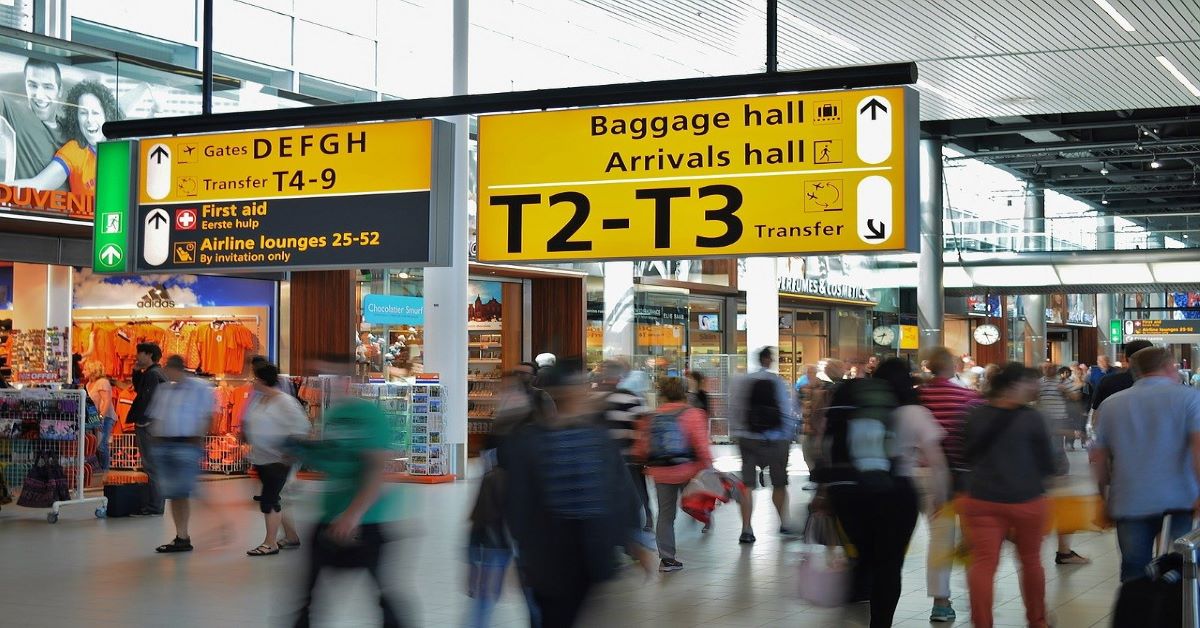 From airports to train stations, many transportation hubs are finding value in providing indoor navigation to their customers. Wayfinding technologies make it easier for users to navigate hospitality spaces, with turn-by-turn directions on a digital map.
This technology allows you to maximize the visibility of on-site amenities and points of interest, making the most out of your resources. Location and blue dot technology provide value to users such as:
Saving time for personnel

and passengers getting to the appropriate gate, baggage claim, or ticketing counter by providing landmark-based navigation

The availability of on-premises shops, restaurants, lounges and other points of interest on a digitized map on their phone

Allowing facility managers to control how their spaces are being used by predicting and preventing crowding in specific spaces

Providing smart parking services integrated with Intelligent Transportation Systems to make parking seamless

Making it easy to track and locate the necessary assets needed for departures such as portable step ladders, luggage trolleys, fuel trucks in airports

Providing integrated access to wait times and schedules to reduce stress
Hotels, Resorts & Cruise Ships
Innovative hospitality enterprises, from hotels and resorts to cruise ships, have already begun to deploy technologies to propel guests' experiences to the digital age. There is no longer a need for guests to stand in line to check-in when they can provide details that can be easily delivered through a secure mobile app. Other compelling use cases for indoor intelligence include features such as:
Choosing or upgrading rooms upon check-in

Controlling access to equipment and assets to ensure unauthorized personnel do not enter highly secure areas

Parents being able to track the whereabouts of their kids and elderly family members throughout the property using real-time location sharing

Personalized outdoor-indoor navigation

Monitoring where large shipments of perishable and non-perishable items are to avoid loss and boost ROI

Directly flag areas in need of maintenance on a digitized map
Entertainment Venues
Indoor intelligence also plays a role in delivering exceptional employee and guest experiences in entertainment and events. Wayfinding can be useful in large event spaces to help customers find their seats and nearby amenities such as washrooms and food stands. They can even offer a mobile app that sends targeted notifications to visitors based on their location. This can include promotions for nearby merchandise, food stands, or announcements on venue-wide safety protocols. More specifically, users can:
Receive safe exit routes and information during an emergency

Track and provide security to important VIP guests and talent

Connect with friends and see each other's location on the map

Make sure that spaces are utilized according to building codes and safety protocols

Allow external contractors to navigate and maintain the space more easily
L
eading the Industry
With the added dimension of location-awareness, guests can look forward to experiences that align with the way they already use technology in their daily lives, enhancing their experiences while also driving actionable intelligence that helps you operate your facilities more efficiently, and effectively. Lead the hospitality industry into the modern age by embracing the opportunities presented by digital transformation. There's never been a more important time to get started.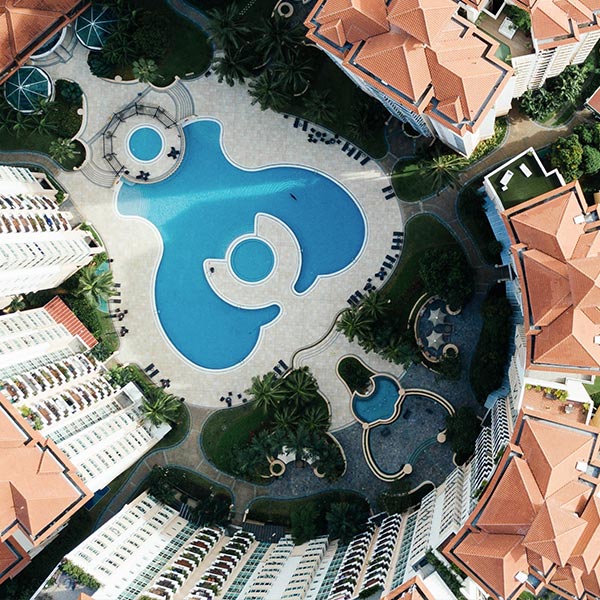 Learn why indoor mapping and location technologies are key to creating exceptional guest experiences